This Ramazan, the brand is asking us to celebrate the spirit of togetherness.
Every Ramazan brands come up with unique campaigns laced with powerful messaging in celebrating the spirit and festivity of the holy month.
One brand that has always delivered ably in that aspect is Surf Excel.
Known for heart warming advertisements, the brand's campaigns iterate the idea of neki (good deeds) as an important form of ibadat (prayer).
This year too, Surf Excel has upped the ante with a poignant yet emotionally-charged narrative that is guaranteed to make you shed a tear.
Here is why we love the new advert:
1. The impeccable storytelling and heartwarming lyrics leave us with a lump in our throat
The ad explores the moment when a bus full of children finds their way to an old age home on the first day of Ramazan and the two age groups meet and fill each other's day with joy; the attractive visuals and impactful storytelling send a plethora of emotions and warmth our way.
Small instances like the elderly feeding food to children, and the kids feeding medicine to them in turn are crisp and executed effortlessly.
2. The message hit right in the feels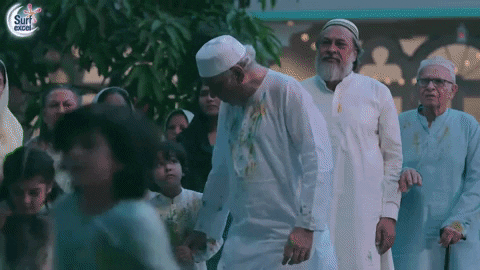 The fact that the children are actually orphans is not revealed until the very end.
Defining this moment of desolation, Surf Excel goes ahead and makes a suggestion which seems unique but very probable: both age groups have experienced loss but can find renewed hope, companionship and solace in each other's company.
3. The daagh tou achhe hain narrative remains alive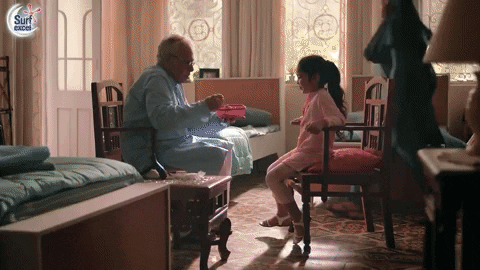 Be it the spillage caused as a result of feeding a kid or the paint blots resulting from the blast the residents and visitors have while painting a Ramazan Mubarak poster together, there are heartwarming moments throughout the ad celebrating the brand's daag toh achhe hain narrative, reiterating that stains garnered in the way of neki are in fact, appreciated and welcomed.
4. The impactful lyrics align with the brand's latest initiative
Lyrics like 'mukammal hogaya mein jo tu ne nuur bikhera' (I feel complete as your light shines upon me) stem from the brand's Ek Mukammal Jahan (a complete world) initiative.
Making a point about the five million orphans and adults in desolation in old age homes, the Ek Mukammal Jahan campaign aims to help those who have lost family to experience the joy of being part of one, once again.
Watch the full ad here:
---
This content is a paid advertisement by Surf Excel and is not associated with or reflective of the views of Images or DAWN.com.