In addition to being an audio-visual treat, Zong 4G's latest campaign features engaging real life stories of today's generation.
Zong 4G's recent campaign, 'Let's Get Digital' positions it as Pakistan's largest 4G network, and for good reason.
Backed by a powerful TVC featuring Pakistani singer Atif Aslam, Zong is already making waves for the Gen Z segment of its audience.
With the highest number of 4G towers around the country, the telecommunication brand is now revolutionising the local digital landscape.
Here are all the reasons we're digging the new campaign:
It tells the world why young Pakistanis need technology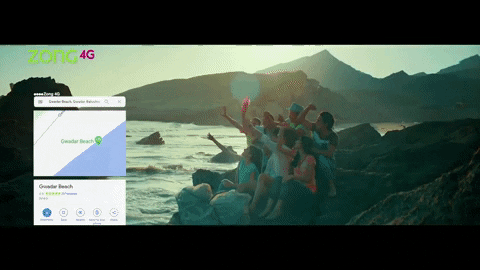 Be it an aspiring baker sharing her dessert recipes with the world or a philanthropist leading social causes, the advert shows a Gen Z cast connecting with Zong 4G in new and innovative ways.
The TVC ably shows us how youngsters can hone their skills and move mountains with a reliable digital network.
There's Atif Aslam in the video!

..and that naturally means the track is super catchy!
By roping in Atif Aslam, one of the country's top youth icons, the brand establishes our favourite celeb as a role model everyone looks up to, just as Zong 4G's coverage and speed ensures an exemplary experience in the digital world.
The TVC is a lyrical, musical masterpiece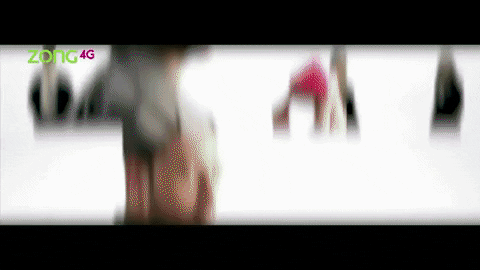 With upbeat music, high-spirited vocals and appealing visuals, the TVC proves to be an all-rounder that will have us humming along every time it makes an appearance on TV.
We say the lyrics have been carefully penned to inspire youth around the country to get on their feet and embark on the journey towards realising dreams.
The characters are relatable and inspiring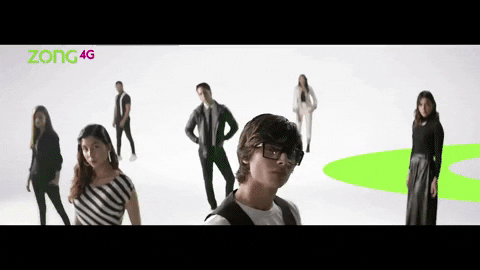 In addition to being an audio-visual treat, the campaign features engaging real life stories of today's generation, and how they were able to achieve their dreams with the help of technology.
The ad accentuates what today's youth expects from the mobile network they use and Zong is always a step ahead with its digital innovation, rendering it the top choice of network among Gen Z.
The TVC shows Zong 4G as an enabler of dreams
With its Aik Naya Khwaab (a new dream) narrative, the ad highlights the passion and resilience of young Pakistani dreamers who go to great lengths to achieve their dreams, despite the obstacles.
The TVC shows how Zong 4G is helping in creating a more digitised society, by providing a resilient and reliable platform that furthers dreams.
With 14,000+ 4G towers and the best data and value added services, Zong 4G proves to be the network of choice for millions of young people.
Local celebs are also joining in to show support
Here is what our favourite celebs think about the new TVC:
Wasim Akram admires the digital storytelling in the ad
Waseem Badami thinks the ad is the true reflection of the youth of Pakistan
Shaniera Akram applauds the TVC for aptly representing local Gen Z
Watch the full TVC here:
---
This content is produced in paid partnership with Zong and is not associated with or necessarily reflective of the views of Images or Dawn.com