Vivek Oberoi has come under fire for a post made in bad taste.
The actor shared a meme - giving credit to the original creator - targeting Aishwariya Rai. Writing "No politics here... just life," the post poked fun at Aishwariya's past relationships (including his) and the 'result' being a picture of her with her family i.e. Abhishek Bachchan and her children.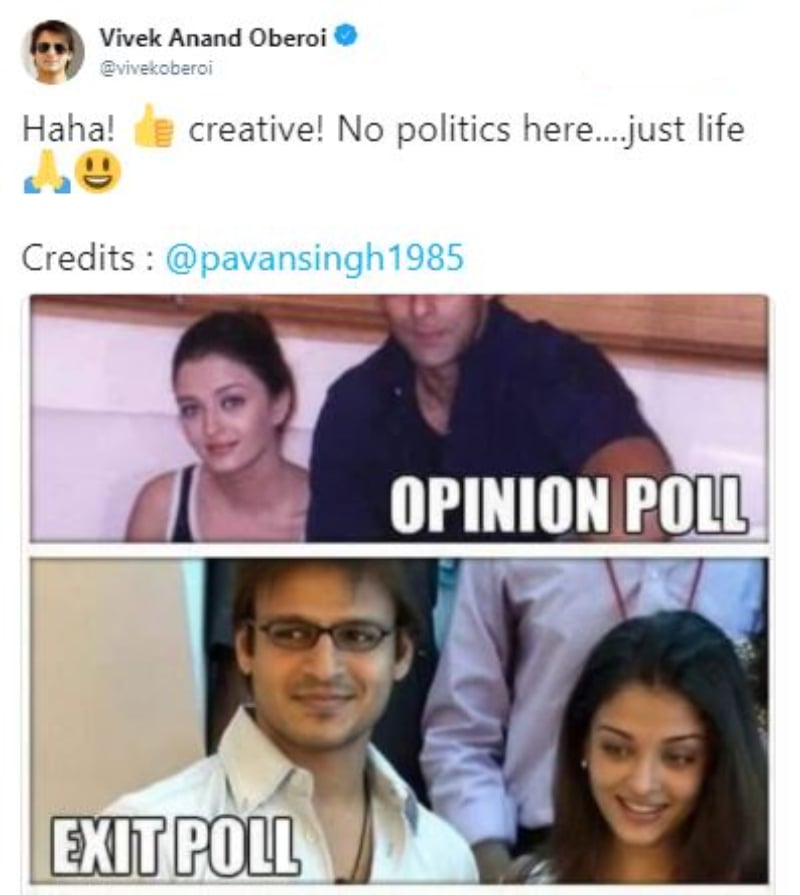 Here is the complete joke:
Folks on Twitter did not laugh along and immediately called Oberoi out on the post.
Sonam Kapoor also did not shy away from showing her disgust at the crass meme, being one of the very few celebrities to do so.
Women supporting women is something we want to see more of in 2019 and we're glad that in general people are willing to call out something problematic when they see it.
Email