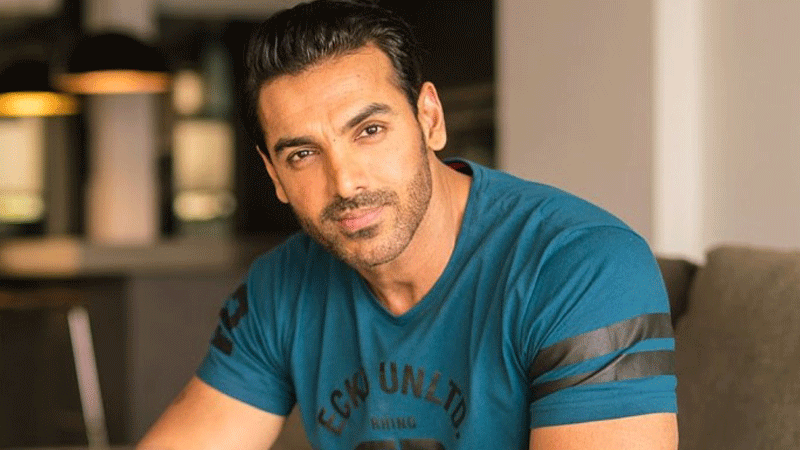 John Abraham does not believe in sugarcoating statements when it comes to his peers.
The 46-year-old Bollywood actor spoke at a recent interview and it was evident that he is not a fan of social media: "There's so much hate and negativity there that it's toxic. Read the comments for two hours and if you don't feel sick, I'll change my name," he says.
And then of course, there's the dig he took at the stars who danced at the Ambani wedding for money...
He believes that celebs are bashed online because they are "asking for it": "Aren't celebrities also asking for it, wearing funny clothes outside airports and doing funny things?" says John.
He continues telling Mumbai Mirror, "You can only be laughed at if you decide to be a clown in the circus. It's your choice. I'm not an actor who dances at shows or weddings for money. I find it demeaning. I'm not saying that I'm right, but I wouldn't do it, ever. As an actor you are here to show your craft. How much money do you want to mint? Why is it important to be on a list of the highest earners? What about the audience you are robbing with crap you put out? I have always worked hard for credibility, I get that, I move on quietly. I wish we had more actors cut out from the same fabric."
"We, as actors, are so consumed by social media and the love that we get on it, that we become prisoners of our own image. We need to get out, see the world for what it is, learn to respect everyone, get a life and stop taking social media so seriously. It's a farce," added the actor.
"If a brand manager tells me that he looks at the number of likes and views on Facebook, Instagram and Twitter to decide whether to take an actor on board, then he is not doing his job right. Today we have social media stars who have not done anything credible, the virtual world has become the real world and vice versa. It's crazy!"
In John Abraham's words, it's not about your following, it's about "telling good stories".
"Today, there is no star or star director who can sustain a film. Maybe they can bring in an initial collection but even that's going to end soon. The only way one can reduce the probability of failure is by telling good stories. You can't give proposals anymore and take the audience for granted."
And then John doesn't leave much to guess when he hints at Salman Khan.
"With the senior actors getting too senior and the younger guys still being boys, you need a man who can run through walls, break down doors. I'll be the action hero for the masses."
Email