Some thoughts on this year's Pakistani drama serials
2017 was an exciting year for dramas with channels picking up on more challenging and innovative storylines, which went beyond entertainment to inform and educate audiences.
Serious issues such as child abuse and rape have been covered in earlier serials like Roag, but the success of last season's Udaari seems to have given producers the confidence to push forward to touch a diverse range of subjects previously considered too sensitive for prime time.
Along with the new, there were plenty of the usual entertainment staples of family melodramas, light romances and 'mazloom aurat' stories and the odd comedy that made for a well-rounded season of programming.
THE GOOD...
Social issues such as sexual assault, harassment and child marriages were brought to the fore
Hum TV gave us Yakeen Ka Safar, Pagli and the more recent Dar Si Jaati Hai Sila, which confronts the issues of sexual abuse, harassment and secrets within families head-on. ARY Digital made a strong statement about rape with dramas like Muqabil and Bay Khudi and Geo gave us Khali Hath, a story about sexual harassment. Urdu 1 also stepped up with a good drama on child marriage and other women's issues, Mujhay Jeenay Do. While most of these stories were handled with sensitivity and respect, some did at times did fall into the trap of sensationalism.
Honour culture was also extensively discussed
Easily the best serial of the season, Hum TV's Sange Mar Mar gave us a raw and unrelentingly authentic description of the death and mayhem that can follow any perceived loss of public honour in rural societies. This was followed by Hum TV's Sammi and A-Plus' Pinjra, which addressed the plight of women bartered like animals in exchange for their menfolk's misdeeds.
We took a closer look at problems of this digital age
Catching the wave of examining honour culture through the modern lens of social media came one of this year's most popular and intriguing stories, Baaghi, Urdu 1's fictionalised account of the life and tragic death of Pakistani YouTube celebrity Qandeel Baloch. Adding another layer to this subject, ARY's hit serial Aisi Hai Tanhai exposes the devastating effects of sharing intimate videos on mobile phones (revenge porn) which can go viral without the owner's consent.
The message that daughters are good enough was reinforced
Rounding off the theme of women's empowerment, one of this year's biggest hits was ARY's Mubarak Ho Beti Hui Hai, which effectively addressed a lot of cultural obsessions, from the preference for sons to working women and the treatment of children with disabilities.
We saw quite a few strong female protagonists
Strong female protagonists who know the difference between love, respect and abuse became more common. Yes, they suffered (because what is a story without a twist of fate?) but fewer were willing to take the abuse the way we have been conditioned to expect a good girl should.
From Dr Zubia of Yakeen ka Safar, Saasi of O Rangreza, Sanam Khan of Khaani, Parisa of Muqabil, Shireen of Sange Mar Mar to Kanwal Baloch of Baaghi, not one of them was willing to live a life of misery under the shadow of the twin flags of "log kiya kahenge?" and "ghar ki izzat".
Supernatural series took off
Serials with a supernatural theme got a new lease on life with the excellent Dhund on TV ONE and A Plus' popular Dil Nawaz that focused on an enslaved spirit or jinn falling in love with a human. Dhund was a pleasant change from the usual, bringing a touch of mystery and a few psychological insights about the human condition to our screens.
There were a few good men
A big shout-out to the writers who actually conceived male characters that provided much-needed relief to the images of toxic, angry masculinity that we are often presented with.
Rashid Chand of Sammi , Shammi of Alif Allah Aur Insaan, Shehryar of Baaghi, Barrister Danyal, Dr Asfand and Qasim of O Rangreza were all intelligent men, unafraid to be compassionate, willing to listen and braver than all the so-called "real men" that stalk across our screens.
THE BAD...
We also saw a whole bunch of insensitive husbands...
The perennial favourite of every channel hoping to win the ratings game, the bad husband, continues to be in vogue. From the outrageously insensitive meet my dusri bivi-type middle aged businessmen of Tum Laut Ana and Wadaa to the kanno kay kachey younger men of Savera, Tumhari Maryam and Adhi Gawahi, who would blame their wives for global warming if a passing stranger whispered it into their ears.
And sadistic husbands...
While bad husbands might be misguided, channels have taken things up a notch with the trend of sadistic, men, who use violence and blackmail to control their wives. ARY's Zaakhm, Geo's Bedardi Sayaan and dramas like Rasm e Dunya and Hari Hari Chooriyan all showed women putting up with the various levels of mental and physical torture for khandan ki izzat and lack of financial independence.
The good news is that none of these abusers were considered redeemable and the victims work out their escapes. The bad news is that a lot of the violence is graphic and while it may play well into the 'mazloom aurat' trope so beloved of producers, there is a real danger of desensitisation to the issue.
And bholi larkiyan...
Pakistan may run out of energy now and then but its strategic supplies of bholi larkiyan are safe.
These girls were out in full force this season, careening from one stupid decision to the next, falling into stupid, untenable marriages, unable and unwilling to make any decision based on reason or self-preservation and constant victims of fates they could easily avoid by just taking a step back.
This season's contenders for the 'Mannu of Mann Mayal' crown are Suhana of Teri Raza, Rani of Rani, Sammi of Sammi, Neelum of Mohabbat Khawab Safar, Nazneen of Alif Allah Aur Insaan, Atiya of Adhoora Bhandan... and the winner is Suhana for being unfailingly clueless.
Despite having all the advantages of education and wealth, she marries a man she has absolutely no interest in and then embarks on a course of self-destruction.… sound familiar?
Barring a few, all the good men have left the planet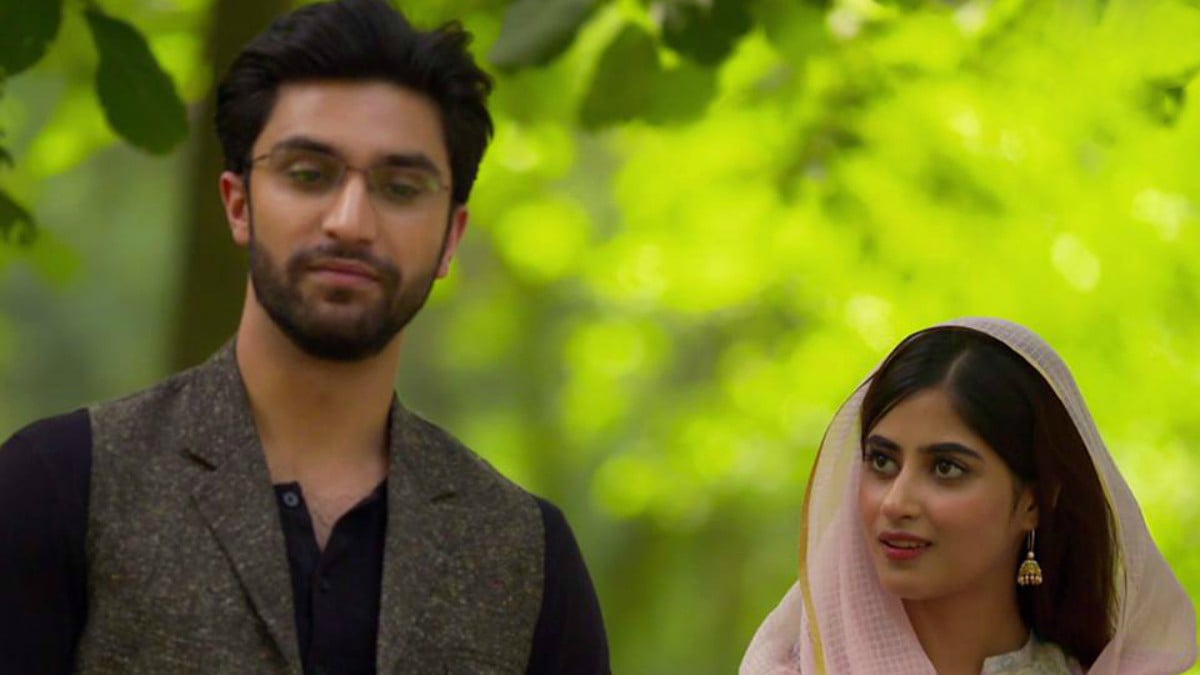 If we believe Pakistani TV dramas, there are no good men out there. The trend of reducing and demonising men in the name of ratings continues. This entire season had barely a handful of what might actually qualify as men of character or heroes. No wonder Pakistani audiences lapped up Dr Asfandyar of Yakeen Ka Safar, who was one of the few inspirational male characters in a sea of mediocrity.
Some very important lines are blurred
While shining a light on social problems is both laudable and often brave in Pakistan's conservative climate, a clumsy or at worst exploitative treatment of a serious subject not only spreads misinformation but adds insult to injury for victims who have already suffered.
This season, the biggest offenders were the dramas Bay Khudi, Muqabil and the latest Khaani. In Bay Khudi and Muqabil, both rapists destroyed lives and relationships, but were presented as wonderful men, who happened to make "this one mistake" which they regretted their entire lives.
Any individual willing to perpetrate such a violent and brutal act on a helpless woman or child (as in Muqabil) has a streak of cruelty and cunning that cannot be limited to just one interaction. After romantic rapists, Geo TV has gone to the next level with the romanticising a murderer in Khaani.
'Older' women were shown to be "the worst"
We all know from Teri Raza that a sensible, educated woman over 25 can't possibly be marriage material for a 40-year-old man, we all know it has to be the impossibly ditzy and bubbly 19-year-old.
From the serial Rani, we learn how controlling first wives can fool a man into being satisfied with a loving wife and daughter but …. gasp … no son for 20 years. Then God answers his family's prayers and sends them a young, bholi larki to break them up.
THE INEXPLICABLE...
Why is shaadi a quick fix for all family woes?
Marriage is the answer to everything in Pakistan! Just watch Aisi Hai Tanhai. After a man publicly disgraces your family, leaves your daughter for dead and ruins your other daughter's life, the only solution is to marry your remaining daughter to this paragon of virtues … because what could go wrong?
There were a couple of casting conundrums
Two things: 1) Did someone actually think Zahid Ahmed and Hina Altaf would make a good on-screen couple? 2) Mikaal Zulfikar as a pir in Alif Allah Aur Insaan?
We want answers.
Is it love or convenience?
Finding a good rishta is already next to impossible yet every man who meets Nazneen from Alif Allah aur Insaan falls madly in love with her.
Suicide was taken a little too lightly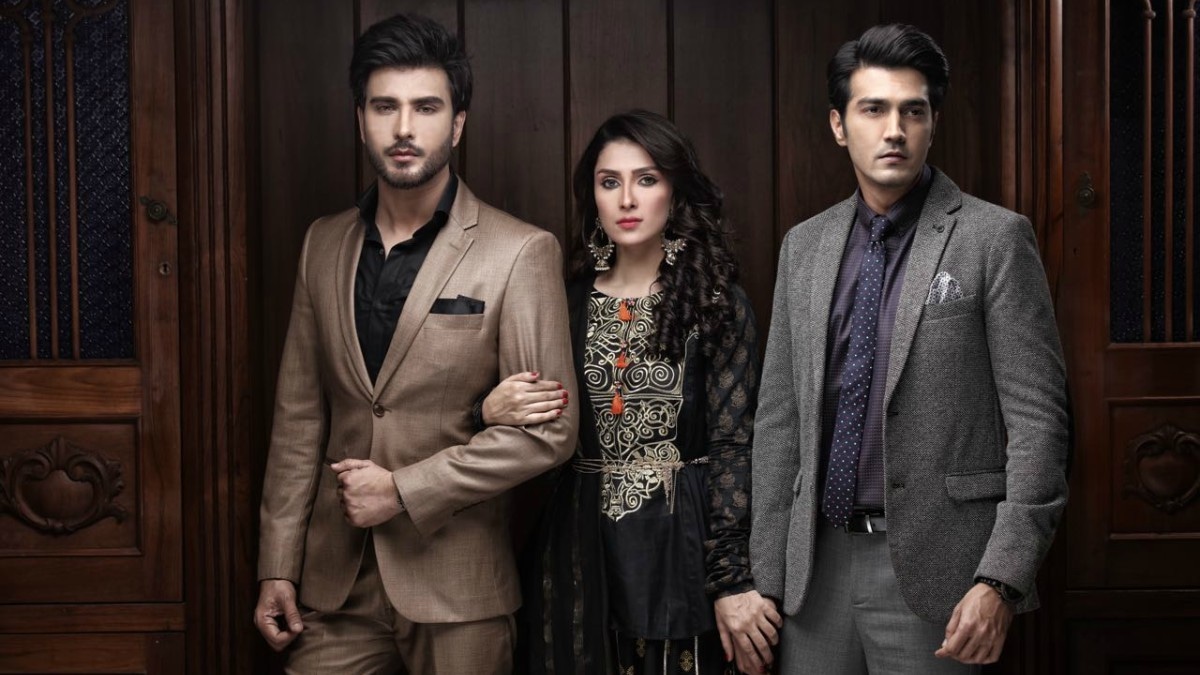 Killing yourself to spite someone who wronged you sounds a tad hard-to-believe but it's the ending of Mohabbat Tum Se Nafrat Hai.
---
This article is part of Images' series '2017 In Review'. Stay tuned for more.