"People will be staying till the very end of the ceremony in order to see the finale," promises Fareshteh Aslam
The 15th Lux Style Awards (LSA's) are just a week away and the hype's already started filtering onto social media.
The show's producer Frieha Altaf is busy Instagramming images of backstage preparations underway, posing with a mixed assortment of actors, designers and choreographers. Funny man Ahmed Ali Butt is also occasionally floating out the odd image, with scripts lying about in the background. Apparently, he's going to be quipping on the LSA stage – there's no surprise there.
And one observes how many of the LSA nominees are cutting short summer vacations to be back on time for the show. Regardless of what critics say, an LSA win matters. The LSA's are, after all, an institution now, having weathered 15 years in Pakistan's ever-volatile entertainment climate. They are also, as often asserted, the only awards that aren't associated with any one channel.
Does that make the LSA results absolutely, irrefutably unbiased? That's a debate for some other day.
But the LSA's, despite their legacy, do have tougher competition to contend with this time. The ARY Film Awards and HUM Awards have already taken place earlier this year and audiences have seen umpteen dance performances, heard all the latest hit songs, laughed alongside witty show hosts and rooted for their favorites to win.
The LSA's do have a wider variety of awards categories but aside from this, will they manage to be entertaining enough to keep audiences hooked?
"This year's awards ceremony is primarily going to be about celebrating 15 years of the LSA's," says Fareshteh Aslam, the longstanding awards manager. "And there will of course be the usual performances, tributes, comedy and glamour."
Although the show's organizers are trying hard to keep most of the show's performances secret for now, here's what we know about the upcoming LSA's:
1) Ali Zafar plays host
It is surprising that Ali Zafar hasn't hosted an LSA ceremony before. The actor/singer has been a major highlight in past shows very often; dancing to a 'Madhubala' for an electrifying finale, playing 'Rockstar' in an embellished Ali Xeeshan jacket or just flashing that infamous grin as one of the awards presenters.
His easy charm, star-power and on-stage confidence is hopefully going to ensure that he'll keep the show flowing smoothly and unlike past (ahem) presenters, one can count on the pleasant Ali to not miff egos or curse on stage.
2) Nilofer Shahid receives a Lifetime Achievement Award
Nilofer Shahid has a penchant for merging art with fashion and she has held true to this ethos for more than 25 years now.
Showcasing Pakistani fashion internationally in a number of prestigious locations, she has consistently won acclaim for her country. Her upcoming Lifetime Achievement Award at this year's LSA's is truly well-deserved.
3) Tribute to Amjad Sabri
One remembers Amjad Sabri's enthralling opening act at the LSA's just last year. Sitting amidst his troupe of qawwals, he launched into a mesmerizing 'Tajdar-e-Haram'. It seems almost unreal that he has passed away since, murdered before his time just last month.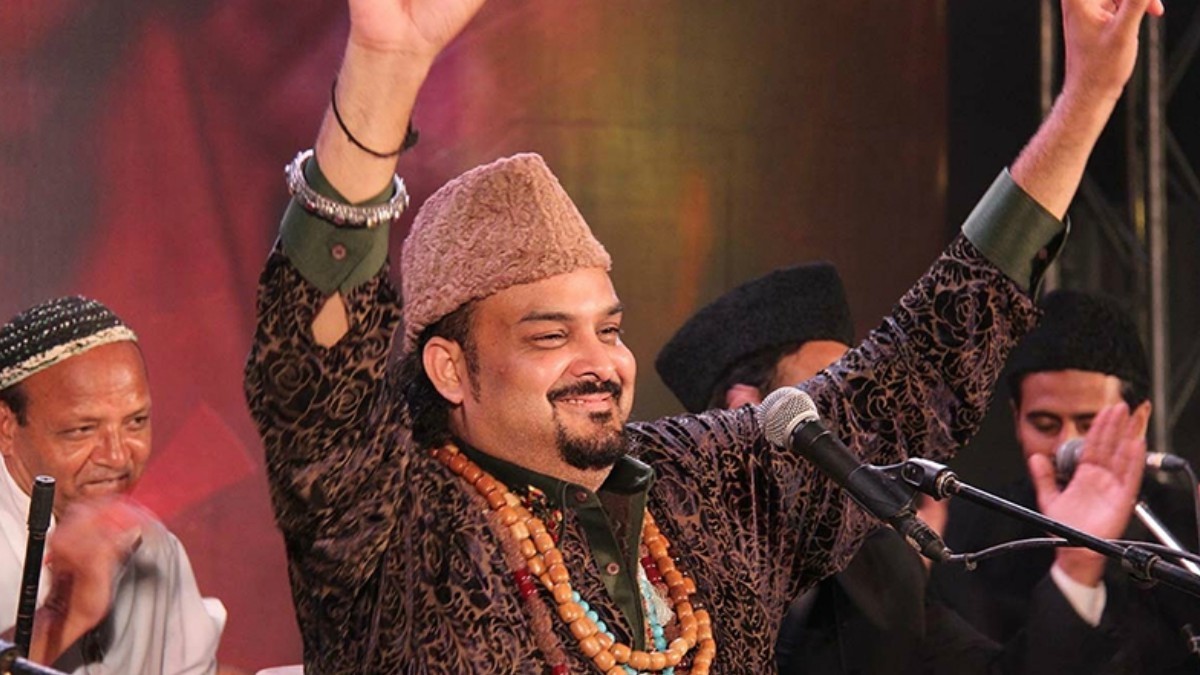 This year's show aptly pays tribute to him and the performance will feature Amjad singing. Ironically, his qawwali at the LSA's last year never got shown on the television transmission of the show. It is only now, after his demise, that one will see him in the LSA limelight.
4) The LUX couple back together
Mahira Khan and Fawad Khan, the celebrities currently associated with the LUX ads, will be a part of the show again. They won't be hosting like last year but there are hints that they will be featured in major segments.
A dance performance, perhaps? On one of Fawad's Indian hits or Mahira's songs from Pakistani cinema? Definitely an LSA highlight!
5) Comic relief a la Ahmed Butt, Vasay Chaudhry and Yasir Hussain
The comic segments are often our most favorite parts in an awards ceremony and Ahmed Butt is now a pro at them, having quipped through multiple shows all through this year and the last. His experience may or may not work in his favor, come the LSA's. Will he have an all-new assortment of jokes at the ready or will his witticisms seem stale?
Knowing the very clever Mr Butt, it's probably going to be the former. He also has two other funny men joining him; his longstanding partner-in-crime Vasay Chaudhry and Yasir Hussain, who was indelibly the best part of the LSa's show last year.
6) Electrifying finale
"The finale is going to be scintillating," promises Fareshteh Aslam. "People will be staying till the very end of the ceremony in order to see it."
Who is going to be performing in it? A nimble-footed favorite actress or a well-loved actor? We have our suspicions but we're going to hold out till the show!