The full scoop on how to get there, what to eat, and how the fest will help support T2F
This weekend, the team at Karachi's favourite arts community T2F is gearing up for a two-day celebration of music, culture, film, photography and social initiatives.
Creative Karachi was the brainchild of T2F and PeaceNiche founder Sabeen Mahmud, who was tragically slain on April 24 last year. It was Sabeen who organised the first Creative Karachi festival in 2014; this second installment comes after a year's lag as T2F set to regain its footing after the organisation's monumental loss.
Set to be held at the Alliance Française in Karachi this Saturday and Sunday, Creative Karachi represents the spirit of optimism and inclusion that Sabeen embodied. The festival will feature talks, interactive sessions, musical performances, food stalls and more.
If you're still not sure what to expect, we've answered some questions for you here.
Why should I attend Creative Karachi?
"First of all, Creative Karachi is going to celebrate Sabeen's legacy, so that's a reason for you to attend," says T2F Director Marvi Mazhar. "Second, it's a festival that give a lot of importance to emerging talent. We're featuring emerging talent, mid-level performers and established artists too, but the festival definitely falls in favour of new talent. So it's a great way to support young people."
Where and when will Creative Karachi be held?
Creative Karachi will be held at the Alliance Française in Karachi this Saturday and Sunday. On both days it'll open its doors from 1:00 pm to 10:00 pm.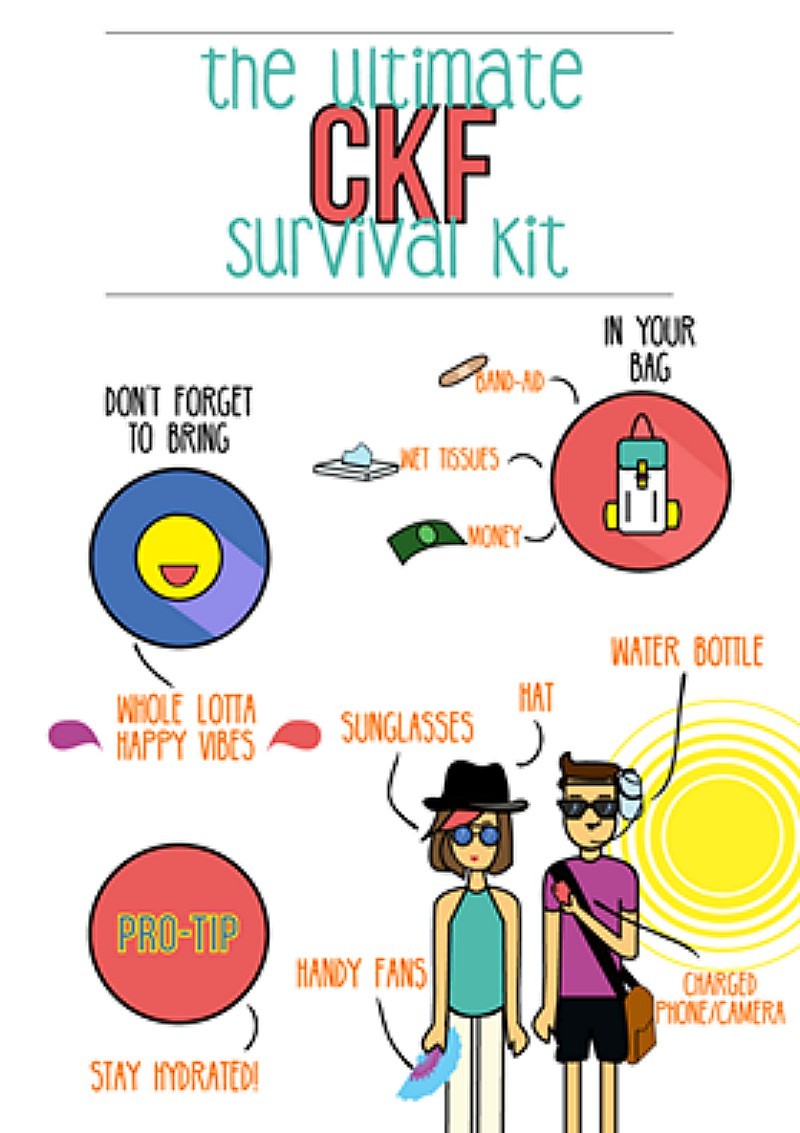 How do I get to Creative Karachi?
If you're having trouble finding a ride (as it often happens in Karachi) you should know that Careem is Creative Karachi's official transport partner. Use the promo code 'ToCKF' to get to the venue and the code 'FromCKF' to depart from the venue and it'll cost you only Rs200 (if you're within a 12-kilometer radius, that is). Sorted!
If you intend to drive to Creative Karachi yourself, you'll be pleased to know valet parking has been arranged.
What's on the agenda at Creative Karachi?
In 2014 Creative Karachi featured some 50 artists. This year's festival is bigger and better, and the number of individuals featured has tripled. Panel discussions and workshops will be held indoors during the day; musical performance and drama will kick off post-5pm.
Here's the full schedule:
Will Creative Karachi be able to keep my kids busy?
There will be something for children, yes. Gather in the main courtyard from 5.30 onwards for a children's storytelling session on Day 1, or, if you'd like, indulge in some painting at the Girls at Dhabas mural painting activity. Films will be screened in the film room, it's the perfect chance to see if your five-year-old is a budding film critic!
What will I eat at Creative Karachi?
Foodies rejoice! You'll be spoiled for choice at Creative Karachi. The festival will feature stalls by fast-food faves Nando's and Domino's. For those of you love some desi flavour, you can partake in noms by Chai Wala and Desi & Co. For a lighter snack you can chomp on some wings via Wingitt or check out Comfortably Yum. And for dessert? Try some Bond Street Waffles, goodies from Sugaries and ice cream from Scream.
This is by no means an exhaustive list, so you can expect goodies and treats beyond this too!
Will attending Creative Karachi help support T2F in any way?
Yes. Tickets are priced at Rs350 per day or Rs600 for a weekend pass, and will go towards supporting T2F, which in turn fosters budding talent.
Another Creative Karachi helps support T2F is this: there will be an area set up where you can meet T2F's board members and discuss options for contributing to T2F in the long run... or just hang out.
---
Click here for more details on Creative Karachi.