Dark, washed, stained, ripped, bleached, crushed, distressed, vintage... the list is endless, really - if there's proof of one clothing item that has and will weather the storm - literally and figuratively in the fashion world - it's undoubtedly denim.
Come rain, come shine, denim has survived fashion overhauls since its invention in the 19th century and by the looks of it, it's not going anywhere, at least not any time soon.
While nothing compares to a favourite pair of jeans, denim button downs have now become the go-to style for our celebs. Here's how they're dressing up the latest trend, and you can too!
1) The denim on denim fad
The Hocanes sported the style even when they were tiny tots...
10 years later, it's still en vogue: Mehwish Hayat and Sohai Ali Abro were seen wearing it to promotional events of their then upcoming film Jawani Phir Nahi Ani.
And it's not just the girls who are rocking this style. Model Jahan e Khalid and actor Fawad Khan were also seen carrying the denim on denim look effortlessly.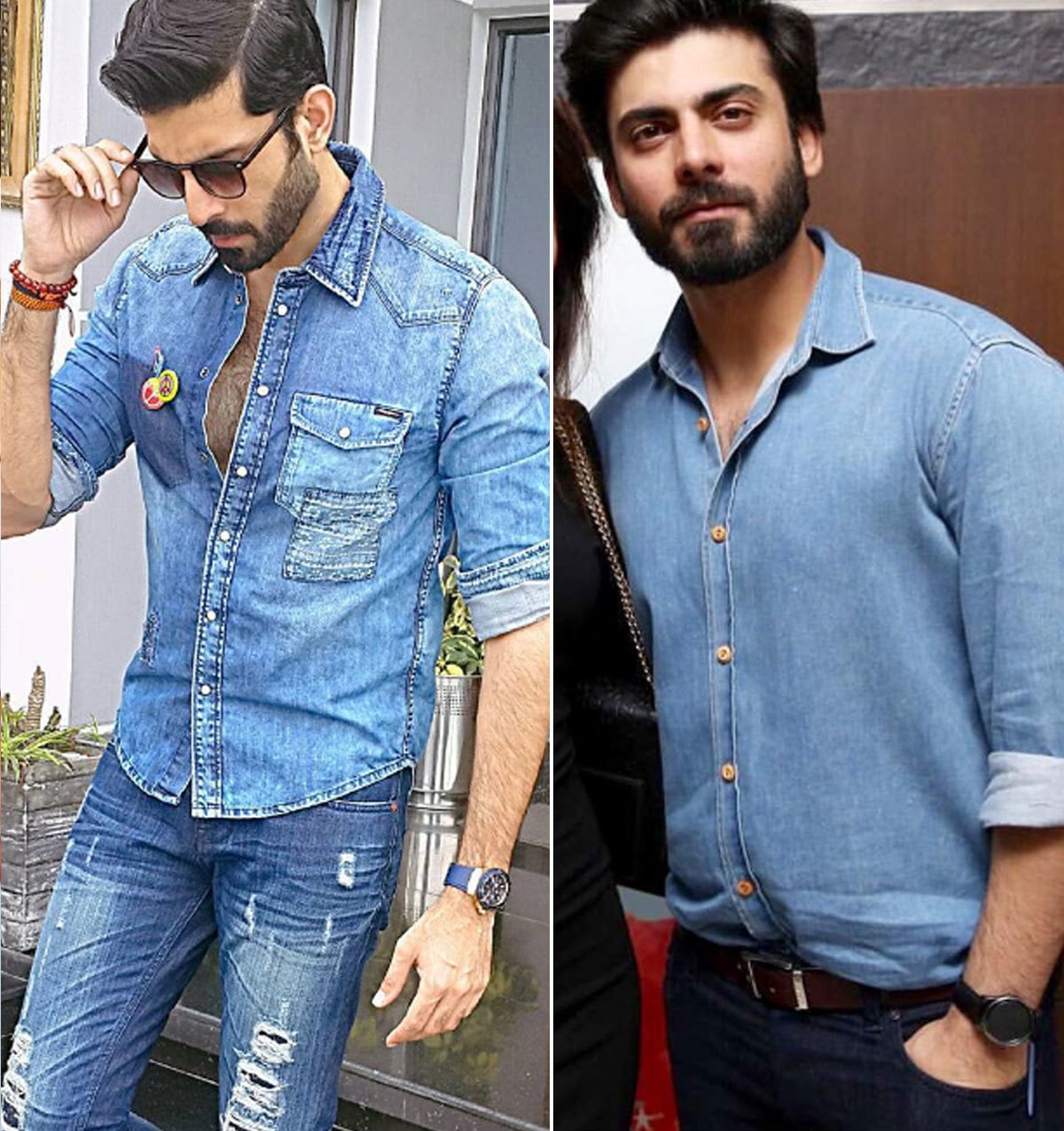 2) Wearing it on a jumpsuit
Hadiqa Kiani proves the versatility of a denim jacket by pairing it with her mustard jumpsuit. Talk about instant chic!
3) Going sleeveless
Sleeveless denim vests always make a style statement and Fahad Mustafa and Ali Zafar know it.
4) Pairing it with a tee
Using a jacket for its actual purpose, Hareem Farooq, Adeel Husain and Yasir Hussain layer it up, but also keep it casual by wearing their denim with tees.
5) On leggings
This can go wrong on so many levels, be it tights or leggings; thin skin-tight lowers with a button-down sometimes makes for a lazy and drab outfit, but Sadaf Kanwal gets it right. #EffortlesslyChic
6) With a pretty skirt
Lowers always matter. In this case, Aamina Sheikh mixes the bold (denim) and the quirky (fun, floral skirt) together to reflect her personality.
7) Accessorise with a belt
The gold waist cuff has been doing the rounds (pun intended) on quite a few celebs lately and Amna Baber takes it one step further by wrapping in around her denim button down to accentuate her waist.
Email