From Imran Khan's famous slogans on T-shirts to his signed photos on kurtas, they have goodies even non-PTI followers can enjoy.
It's the 21st century and in today's day and age, if your face hasn't made it onto a shirt, have you really made it? The PTI just launched its Imran Khan-inspired merch and the Insaaf Store has got something for everyone. Does the P in PTI stand for Please shop local? We think so.
On Monday, the political party announced the news on Twitter. "We are proud to launch PTI Merchandise Marketplace where we will feature third party vendors who are selling PTI branded merchandise such as T-shirts, kurtas, flags, bottles, mugs, caps, mufflers, etc," it wrote.
The smartest way to send a message is to do it wordlessly, a silent arrow that doesn't miss. We think PTI merch is perfect for both Insafians and non-Insafians — hear us out.
Here's some of our top picks from the store.
A T-shirt you can wear to work
Is your boss asking you to work overtime without pay? Time to pull out this T-shirt.
A mug we'd love to raise
Here's a mug you can raise when you're chilling with your sibling and they ask you for a glass of water.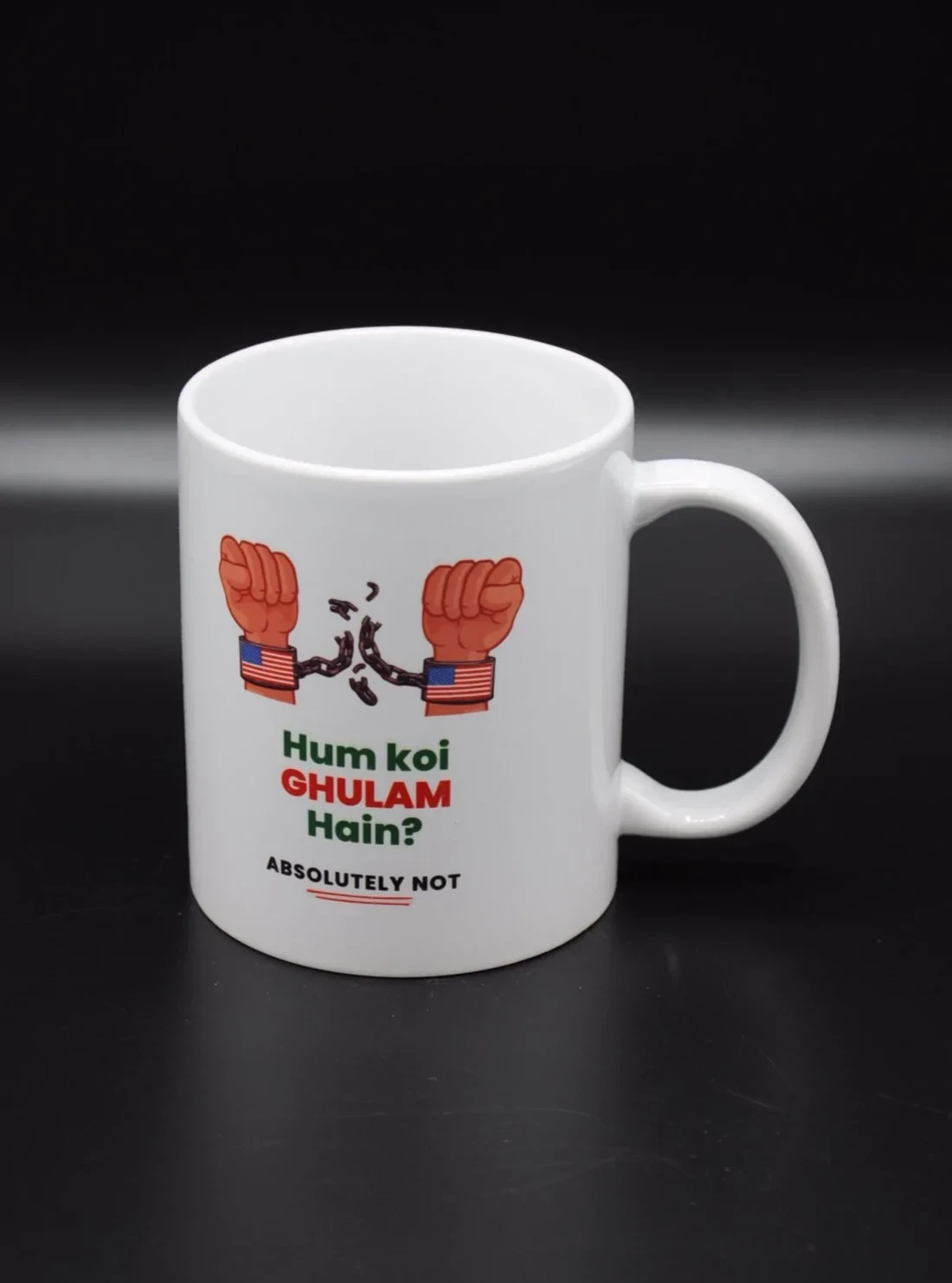 A kurta for your WhatsApp loving aunt
Forgot your PTI-stanning, WhatsApp forward warrior aunt's birthday? Six words: Signed Khan portraits on a kurta.
A muffler for to soften your dad up
Want a new laptop? Here's a present you could use to warm your father's heart and convince him to help you upgrade.
A tee for hi-tea
This one's for hi-tea, a reminder for your friends to check if all the samosas and pastries have found a place on their plates.
Another tee to prove your sincerity
Meeting your to-be wife's family but want her to know you're thinking of her without looking her way?
Did we convince you to get your hands on any of these?