Summer in Pakistan is meant for mangoes and mango flavoured ice-cream and you can't tell me otherwise.
The first thing that comes to my mind when I think of summer and summer fruit are mangoes. It starts with Sindri and the obsession goes on till Chaunsa makes its grand entry mid-summer.
As a child, my nani's mango milkshake set the standard of mango flavoured desserts for me and I've been trying to find an ice cream that comes close to replicating the joys of those warm summer days. To do that, I tested out several mango ice cream flavours from across Karachi and here are the six I think you should try.
1. Rajoo Ice Cream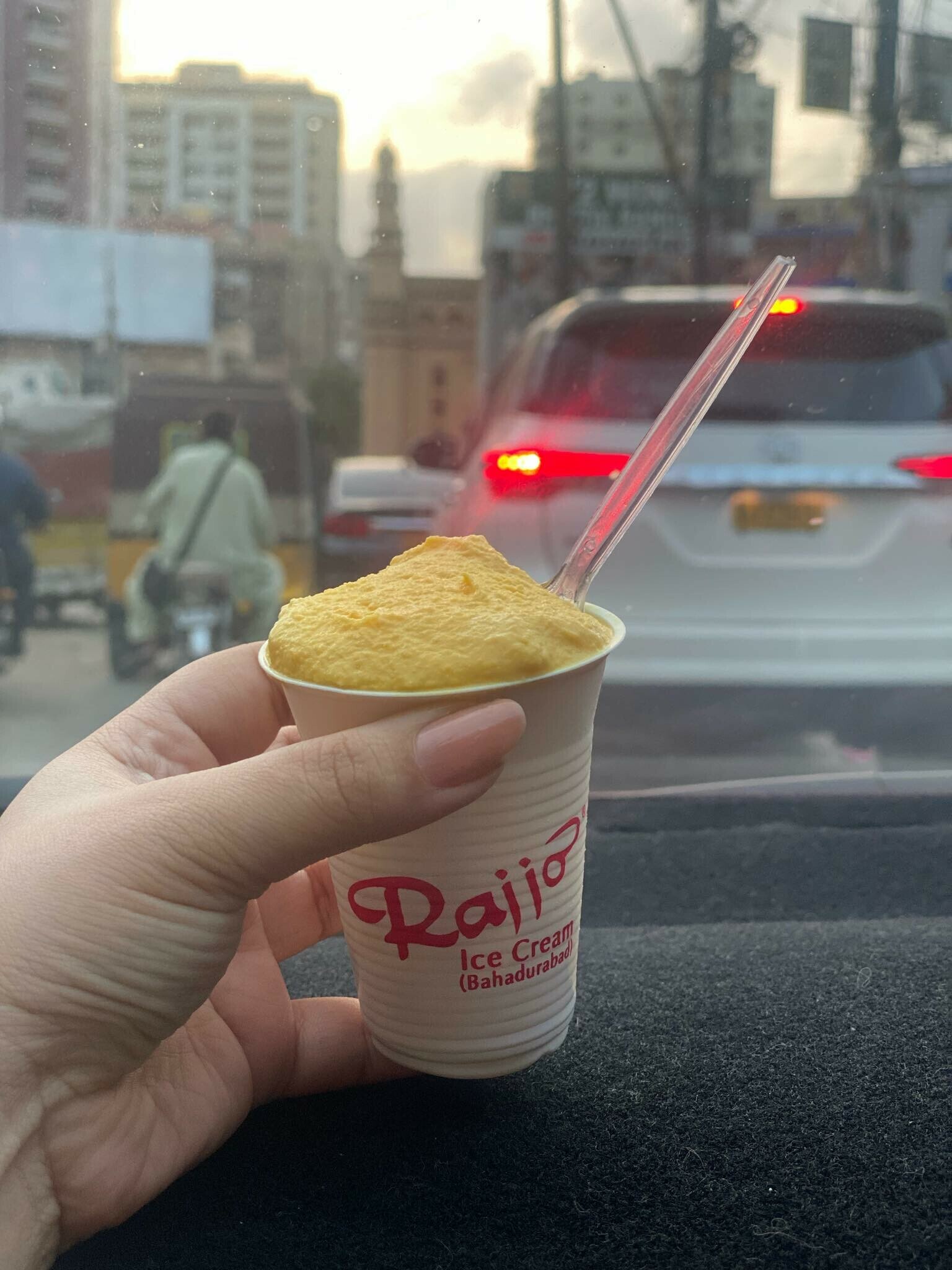 The top spot has been secured by Rajoo Ice Cream and I don't think Rajoo can ever be dethroned.
Initially, I wasn't too impressed with the way the ice cream looked but let me tell you, looks can be deceiving. The ice cream was creamy, smooth and packed with flavour. It was more fruity than milky and had that natural mango scent to it, which made it even more delightful.
Rating: ★ ★ ★ ★ ★
2. Lush Crush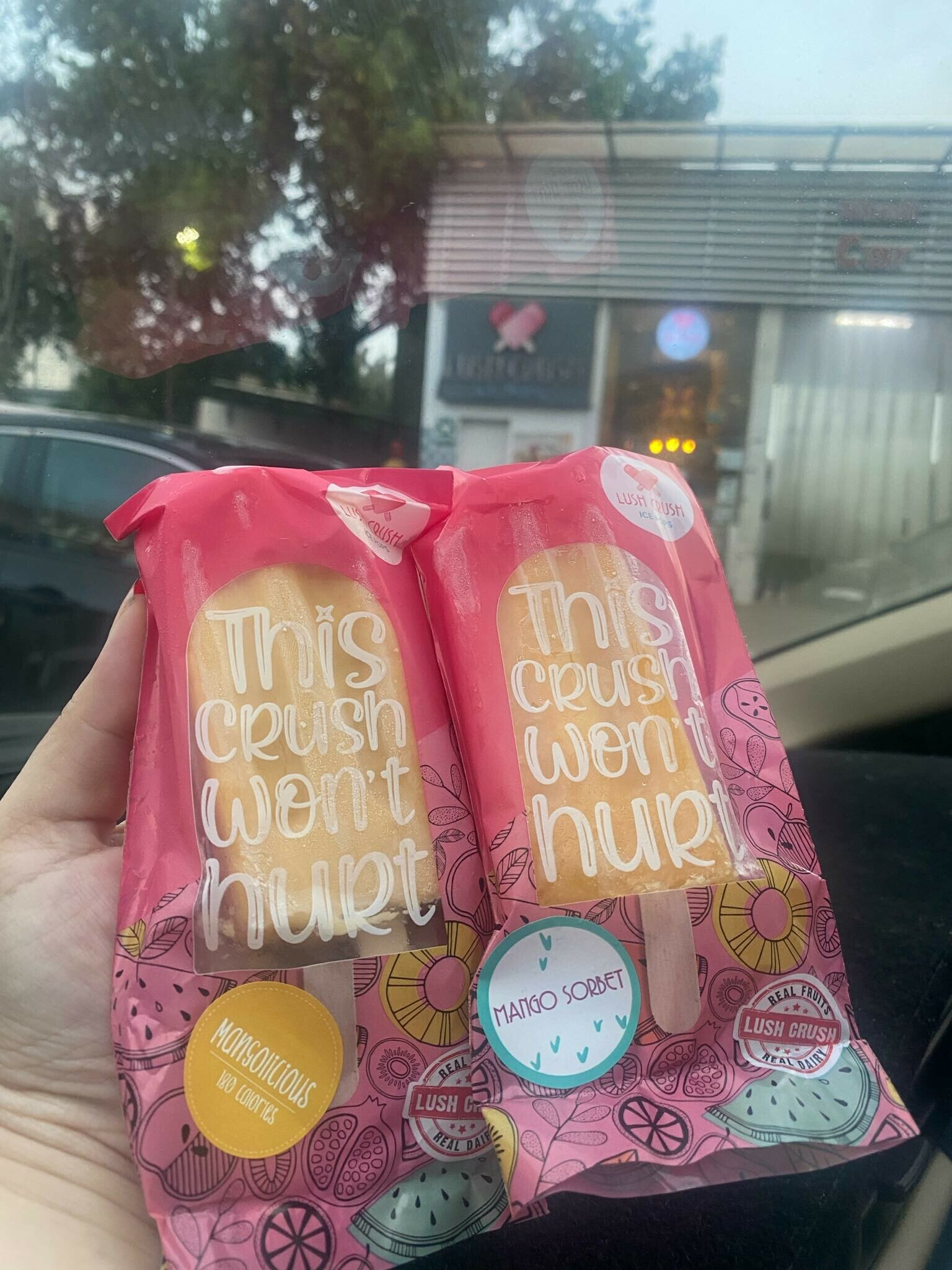 Lush Crush calls its Mango Popsicle organic and diet friendly but I just call it divine. They offer both creamy and sorbet textures and I tried both, but for me, the sorbet gets extra marks for its flavour and uniqueness.
A huge plus point was that neither the sorbet nor creamy popsicles contain artificial sweeteners. The sorbet tasted like pure mango being frozen into a popsicle whereas the creamy one was like a mango milkshake turned into an ice cream.
Rating: ★ ★ ★ ★ ★
3. Kaybees
This one was your regular mango soft serve but a bit sweeter than the rest. It had more of an added mango fragrance than actual fruity flavour but overall, a pleasant treat to enjoy on a sunny day.
Rating: ★ ★ ★ ★ ☆
4. Bingsu
When you think of mango ice cream, you don't usually think of shaved ice. But Bingsu had a mango flavoured shaved ice bowl on its menu and it seemed like the perfect dessert to gobble down after a long day out in the sun. It's an unconventional mango ice cream that may not appeal to everyone, but it's definitely not basic.
The mango flavoured Bingsu was refreshing overall. It had the perfect amount of sweetness and creaminess added to it from the condensed milk. Would I go back again for this? Only if they added more fresh fruit and cut back on the syrup.
Rating: ★ ★ ★ ★ ☆
5. Baloch Ice Cream
If this was the only option available, then I would suggest you have the mango ice cream from Baloch. The ice cream itself is flavourful, however, it doesn't measure up to its other flavours or the other mango ice creams on this list.
After three bites, the flavour starts to vanish. But despite this I wouldn't write this ice cream off entirely — it was still bearable. I enjoy their rose and bounty flavoured ice creams way more than mango.
Rating: ★ ★ ★ ☆ ☆
6. Hatemi's Iceberg Ice Cream
There are a lot of expectations from a big name like Iceberg, whose ice cream was a childhood favourite, especially their blueberry flavoured one. Unfortunately, Iceberg failed to impress.
From the first bite, it tasted like frozen milk with yellow food colouring. There was very little flavour in the ice cream.
Rating: ★ ★ ☆ ☆ ☆
After trying so many mango ice creams, I have a request for Karachi's ice cream makers — experiment! I hope I get to taste a fresh mango and cream swirl or even crunch made out of mango flavoured praline soon!