NESTLÉ NESFRUTA recently celebrated Pakistani talent with a grand, multidimensional TV show, NESTLÉ NESFRUTA FUNKAAR.
The grand finale of the show aired an exciting string of performances by young individuals who travelled from all corners of Pakistan to showcase their unique talent.
The best out of these acts was chosen to be a teenaged Hindu girl's performance on the sitar.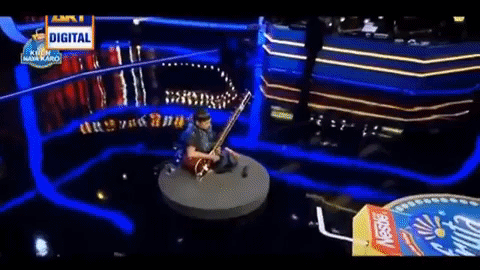 Hailing from Hyderabad, Ritika Dhanja, who was named the NESFRUTA FUNKAAR-E-AALA for 2018, has been learning and honing her craft under legendary classical sitarist, Ustad Raees Khan.
The 16-year-old won the grand title of the show by performing hypnotic sitar led musical pieces, one of which included a profound tribute to the guitar legend Aamir Zaki.
Here's a glimpse into it:
Top funkaars of the show include:
Other performances at the grand finale
Among the top few finalists were Shahid, Qadeer, Ali Shahbaz, Sikander and Raina - and of course - Ritika.
Here's a quick look at the few performances that were received well by the audience and the jury alike.
Street Dreamer Crew's high impact performance
Dancing duo, Sikandar and Raina, showing off their synchronous dance skills on stage
Qadeer singing to a peppy tune
Ali Shahbaz sure knows how to look and sound like a rockstar
The show was hosted by Yasir Hussain and the jury consisted of Vasay Choudhry and Bushra Ansari along with guest judge for the grand finale, the legendary comedian Umer Sharif.
For more details on the show, head over to Nestlé Nesfruta's official Facebook page.
---
This content is a paid advertisement by Nestlé Nesfruta and is not associated with or necessarily reflective of the views of Images and Dawn.com.
Email