We'll always feel nostalgic about old Bollywood movies but the wave is finally over and we're finally celebrating new, home-grown content instead.
A typical, middle class Pakistani home in the 80s had two things in abundance — endless tea sessions and Bollywood marathons. Tragically, while I was growing up, both were off limits to me and my sisters. As a five-year-old, I dealt with my tea deprivation by having Qari Saab's leftover tea from his cup but Bollywood I really longed for! Come O-Levels and my last exam — (almost) all sanctions were lifted. First, I went straight to get my unflattering eyebrows tweezed and then I was off to Radio City to get my bucket list of movies rented. We went crazy and watched every movie we had only heard songs from at weddings or heard kids raving about at school. My life was complete!
Bollywood movies were banned in Pakistan after the 1965 war but the authorities sporadically allowed films to be shown in cinemas over the years. This led to the booming trade of pirated video cassettes and later DVDs. The hopelessly bad camera print and plethora of advertisements failed to stop people from watching multiple two-and-a-half-hour long movies in one evening.
One of the biggest attractions for Pakistanis on holidays abroad was being able to watch Bollywood movies in theatres until 2008 when the ban was finally lifted. The occasional spotting of a Bollywood star at the Dubai Mall or on Oxford Street was a supreme validation of existence.
The buck did not stop at Bollywood. Only God knows what possessed us Pakistanis to be hooked on to the Star Plus cringe fest of the 2000s. Those marked safe from that pandemic should have a star named after them while the rest of us should quarantine under our beds and never come out.
All good things must come to an end — thank God for that! — and the obsession with Indian content saw a slow and steady decline in Pakistan. I wouldn't say it has died down, but I can safely say that we are now at a point where we no longer thrive on Indian content. For instance, I haven't watched an Anushka Sharma movie in ages, but I get a real kick out of watching her wedding clips and love following her and her cricketer husband Virat Kohli on social media — go figure!
I would partly attribute this decline of Indian entertainment to the rising popularity of Pakistan television dramas and access to global streaming services. Pakistani dramas were always ahead of the curve when it came to television entertainment, but our film industry was never a match for India.
With the kind of money spent on making movies in Bollywood, we can't even think of competing. I can count on one hand all the good movies made in Pakistan in the past couple of decades with Khuda Kay Liye and the recent The Legend of Maula Jatt being the only saving graces. One can only hope that filmmakers like Shoaib Mansoor and Bilal Lashari inspire competent filmmakers to join the industry and, with the kind of business Maula Jatt has done, inspire investors to produce Pakistani films.
Until then, a one-off Shah Rukh Khan blockbuster or a fantastic Vidhu Vinod Chopra storyline is going to grab our interest and we will be willing to spend time and effort to watch it on Amazon Prime, if not go to a private screening.
However, despite being made in a far more modest budget, our TV dramas have nailed it thanks to good, wholesome content that hits home. Drama producers lost the plot at one point when they made content heavily inspired by India but reined it back in within a few years of a slump. With the emergence of so many private production houses and competition through the roof, Pakistani dramas have really upped the ante with the Indian industry struggling to catch up.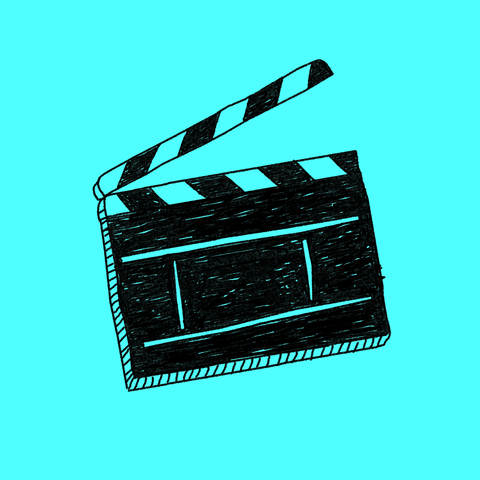 Excuse my gloating, but I can't help taking screenshots of our dramas trending on number one on YouTube and sending it to my Indian friends. Platforms like Zee5 are cashing in on the huge popularity of Pakistani dramas by not just making content for both countries but also winning at it.
In 2019, yet another ban on Indian movies was imposed in Pakistan. But this time, a large section of fans did not care. They have access to every Indian movie, every Indian web show and every soap opera served to them on a platter courtesy of the world wide web. Turkish and Korean dramas have also acquired a huge fan following in Pakistan, giving Indian shows a run for their money. They may not enjoy the kind of viewership that Indian entertainment has in Pakistan yet, but they are getting there.
Coke Studio has knocked it out of the park when it comes to music. If it weren't for background music on Instagram Reels, we wouldn't even know half the new music riding the popularity wave in India. During wedding season, however, Indian music and dance numbers still dominate.
But with so many incompetent star kids introduced, so many (all too similar) award shows, so many movies with anti-Pakistan storylines and the South Indian film industry (that most do not and cannot follow because of the language) doing better business than Bollywood, we in Pakistan have lost track and are slowly losing interest.
And finally, giving the biggest competition to a farfetched Indian movie is none other than the mammoth soap opera unfolding daily on our news channels courtesy the political parties of Pakistan. We can't help but get entangled in the political drama and miss Shaista Zaid and her 7pm PTV News immensely. But then when you hear a two-minute debate by Arnab Goswami while channel surfing and you happily turn back to Pakistani news channels and gladly brace for the horror it entails.