This list contains must-have clothing essentials from local brands to help you create the perfect capsule wardrobe.
Fast fashion, simply put, is chaos. It is exhausting and is worth a king's ransom. Today is, and should be, all about sustainability and pieces that can withstand the test of time. For the sake of our financial health and, of course, the sustainability of the earth, it is best to invest in wardrobe staples that offer diversity. Minimalism is our only antithesis.
Pakistan seemingly lacks in this sartorial mindset. However, many local brands offer pieces that have the potential to create the perfect capsule wardrobe. Here are some must-have minimalist wardrobe essentials from local brands.
The classic white button-down shirt
No piece of clothing has ever withstood the test of time better than the classic white button-down. It pairs with practically everything, offering flexibility of adoption from formal to casual wear. It can be left front-open, closed, tied-up or tucked-in. Dealer's choice.
Where to buy: Brisk.pk offers custom shirts where you can pick the colour, fabric, style and size that suit your needs. You can find this collection online if, like me, you, too are feeling lazy. Custom shirts cost north of Rs3,500. You might find the price a bit steep but for the wear it gives you? It's a no-brainer.
Bodysuits are in
A bodysuit can hold up both on its own and as a layering piece across all seasons. Its versatility grants it staple status for 2023.
Where to buy: You can find basic bodysuits at Lama Retail in both black and white for Rs2,400.
Nothing beats a white kurta
A classic white kurta is the need of the hour in the ceaseless Pakistani summer. Like the white button-down, it can complement almost any bottoms or accessories from your wardrobe.
Where to buy: The white kurta at Image is classic without excessive detailing. The price point, Rs9,900, is high but worth investing in.
Every closet needs a comfy pair of jeans
The best place to start for maximum versatility is a pair of beyond-the-trend, straight-fit jeans. This all-season option works the hardest for your buck, lasting up to five years.
Where to buy: Rivvet Jeans' Tessa straight-fit are a great pair to invest in, retailing for Rs3,199.
Style don't slack in slacks
A minimalistic wardrobe dictates the need for a pair of slacks, both in black and in white. There will be no buyer's remorse.
Where to buy: Opt for Popplin's pair of asymmetrical white pants in tropical fabric retailing for Rs6,500. This pair is made-to-order, giving you the exact fit you need. For a black pair, Sapphire West has a slouchy pair of trousers retailing at Rs6,490. It is a blend of cotton, polyester and elastane, relevant across all seasons.
Haven't had enough? We've got a bonus section for you. Here are some more options for minimalist apparel you can explore.
Iqa Design
You can find it here.
Basics by Kaye
You can find it here.
Wear Lnin
You can find it here.
SAK Atelier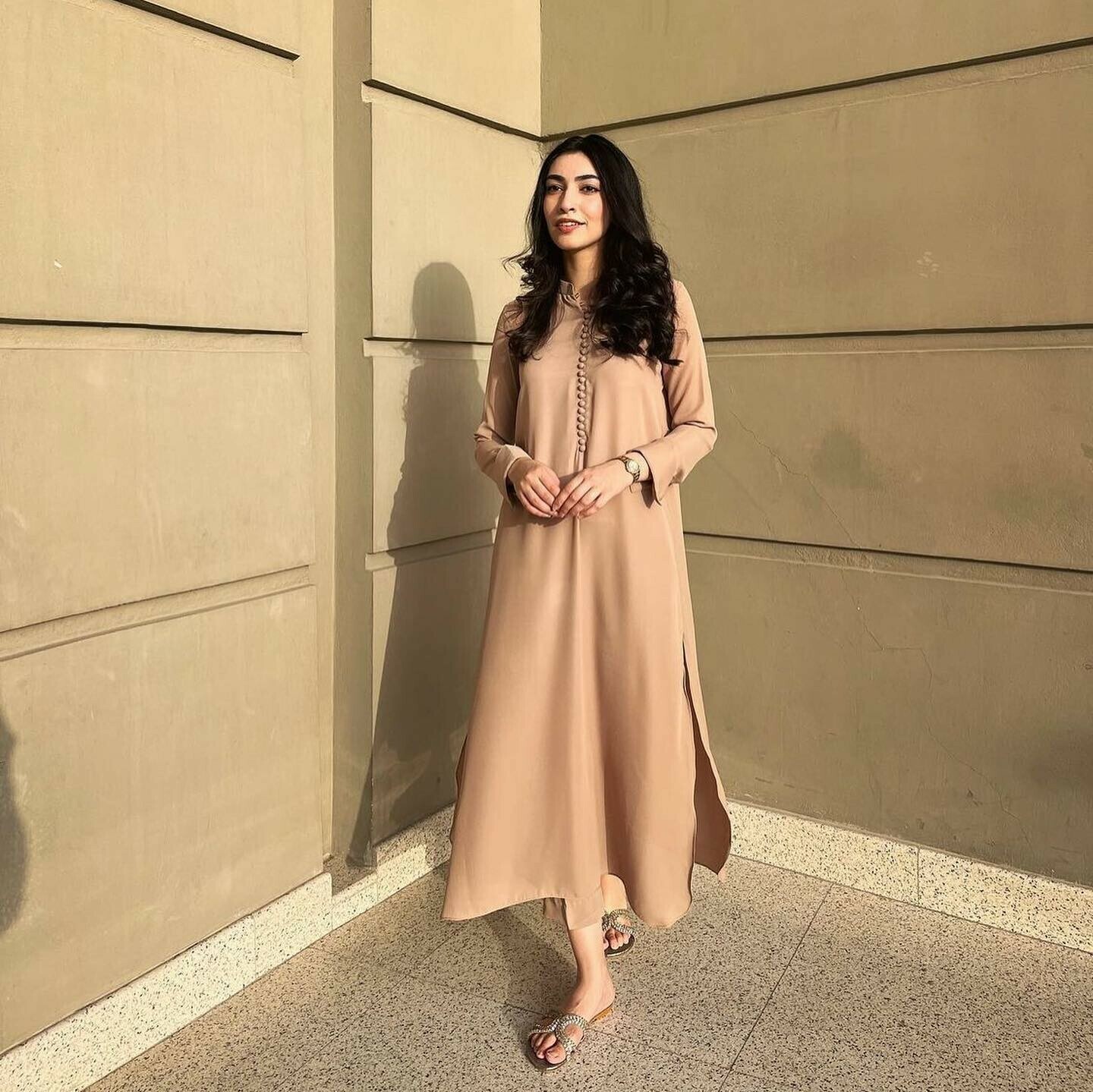 You can find it here.
Luella Grey
You can find it here.
Do you have a go-to store for sourcing your minimalist fits? Let us know in the comments!