Karachiites experience the seasons through their fruits. After all, what else is there to tell them apart? You know it's officially autumn when fruit carts have pyramids of strategically placed anaars (pomegranates) and baidaanas (white, seedless variety) on display.
Most of us don't really think of using pomegranate in savoury or sweet dishes — it's mostly sprinkled in with fruit chaat or pressed into juice. At most, we'll dig around for some anaardaana (dried pomegranate seeds) when we're cooking biryani, but this bejewelled fruit's tart flavour can lead to some really delicious dishes.
For how anaar can be used to its full potential, we needn't look further than our neighbours to the west. Iranis are in love with the pomegranate. Every fall, Iranians make use of anaar in every way they can, from putting it in desserts to the popular chicken stew, fesenjan. Iranians really know how to get the most out of this beguiling fruit.
Reluctant to use artificial food colouring in your icing? Whip up half a glass of pomegranate juice with a cup of powdered sugar for an insta-friendly, all-natural, fuchsia-pink icing, or add anaar juice to your buttercream frosting to make your cupcakes more eye-catching.
Want to add a tart tone to balance out the sweetness of a dessert? Anaar adds an interesting layer to every bite and a vibrant colour to boot. Add it to a milk-based dessert, such as panna cotta or kheer, along with rose syrup, for a rose-flavoured tarty twist on the traditional. Looking for something other than lemon or yogurt to add a tangy taste to your meat dishes? Pomegranate molasses just might be what you're looking for.
The pomegranate is often relegated to fruit chaat, but this beguiling fruit is far more versatile than it's given credit for
From adding notes of tang to a little fun crunch, the anaar, one of the country's few contemporary fruits that is indigenous to this region, is far more versatile than its reputation would have you believe.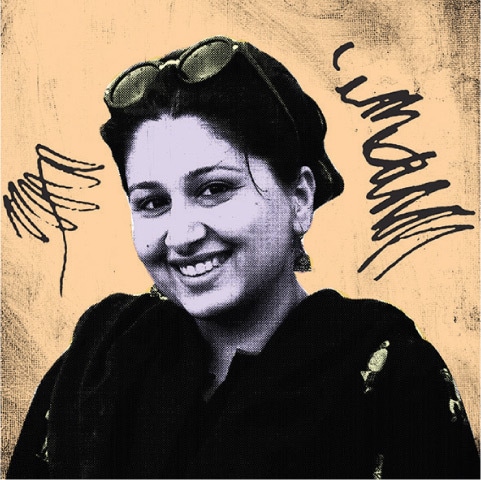 Pomegranate Molasses
Frequently used in Mediterranean cuisine, pomegranate molasses — anaar juice reduced with lemon juice and sugar — is a helpful addition to any pantry, but if you can't find it in the market, don't worry, it's very simple to make.
Ingredients
4 cups pomegranate juice 1/2 cup sugar 2 tablespoons lemon juice
Method
Add everything in a saucepan and cook on medium heat until the sugar dissolves and the mixture begins to simmer. Reduce heat and continue simmering the mixture for an hour or so, until the mixture has a syrupy appearance and has reduced in volume to around a cup. Let the syrup cool for a bit before pouring in a jar. After it has cooled down, store the syrup in a fridge. Use as needed.
Fesenjan (Pomegranate Chicken)
A lot of Farsi cuisine has a mild tart flavour and makes generous use of nuts, so fesenjan is no different. A popular dish in Iran, it's often associated with the Shab-i-Yalda, a thousands-of-years-old winter solstice festival celebrated on the last night of the Irani month of Azar, falling on December 20/21.
This warm, rich stew is perfect for a cold day and is traditionally served with white or turmeric rice, although I'm partial to eating it with naan.
Ingredients
3 tablespoons virgin olive oil 2 tablespoons or more unsalted butter 5 tablespoons pomegranate molasses 2 cups walnut halves 2 onions, chopped 2 lb boneless chicken, thigh or breasts, marinated in salt and pepper 1 to 2 cups of chicken broth or water 2 tablespoons sugar 1/2 teaspoon turmeric, ground 1/4 teaspoon cinnamon, ground 1/4 teaspoon nutmeg, ground 1/4 black pepper, ground Salt as needed Pomegranate daanas (seeds) and coriander for garnishing
Method
Roast the walnuts in a pan or skillet. After roasting, let the walnuts cool down and then grind in a blender or food processor.
In a large pan or pot, melt the butter and 2 tablespoons of olive oil. Once the butter has melted, add the chicken pieces. Flip the chicken when one side is brown. Cook till browned on both sides. Remove the chicken once cooked and set aside.
Now add some more butter and saute the onions until translucent. Add the cooked chicken and then pour the two cups of chicken stock or water. Add salt and pepper as needed. Stir and bring to a boil. Simmer for 30 minutes.
Then add the sugar, ground walnuts, pomegranate molasses and spices. Cook on low heat for an hour or so, stirring occasionally. Taste the stew and add more sugar if too tangy and sprinkle more salt if needed.
Generously garnish with anaar seeds and coriander. Serve with rice or naan.
Originally published in Dawn, EOS, October 31st, 2021