We asked and you voted. After 2,530 responses, here's a list of who you think deserves to win at LSAs 2017
It's award season again!
We asked readers to judge who should win at the Lux Style Awards 2017 and let us tell you, there are quite a few surprises.
Here's a look at the entertainment industry; what you loved and who you think deserves to win. We present readers' choice and Images' choice for this year's LSAs.
---
FILM
---
Readers' Choice for Best Film: Actor In Law
Images' Choice: Maalik
The most coveted award was voted in favour of Actor In Law by our readers; undoubtedly it was one of the biggest hits and better movies produced last year. The talented duo director Nabeel Qureshi and producer Fiza Ali Meerza gave us an authentic script which touched upon issues ordinary Pakistani's could understand coupled with great performances.
However, we feel Maalik is one movie that had it all; romance, action, family ties and a powerful critique on today's socio-political problems. While most of the movies made this year couldn't quite shake off the 'drama' feel in parts, Maalik was the real thing -- a true cinematic product with depth and a story that filled the big screen. If (and it is a big if) it lacked anything, it was the kind of recognisable star power that might have pulled in more crowds.
Readers' choice for Best Film Actress: Mahira Khan
Images' Choice: Mahira Khan for Ho Mann Jahaan
Mahira Khan wins for Ho Mann Jahaan, proving once again what a favourite she is with audiences (and us) everywhere. Her role as Manizeh had many layers: negotiating a difficult relationship with her divorced, ultra-conservative father, a fiancé buckling under family pressure and a close friend who tries to manipulate her situation to his advantage. Mahira gave yet another heartfelt performance that won the voting public's overwhelming approval.
While Mahira is an easy choice, Hareem Farooq gets a more than honorable mention for her strong performance in Dobara Phir Se in which she put heart and soul into her role.
Readers' choice for Best Film Actor: Fahad Mustafa
Images' Choice: Sheheryar Munawar for Ho Mann Jahaan
Nominated twice for excellent performances, Fahad Mustafa wins our readers' choice with his outstanding performance in Actor In Law. There's no doubt that Fahad is a fantastic actor and he has made the sometimes difficult transition from TV to films look easy.
But our vote is with Sheheryar Munawar for Ho Mann Jahaan. Even if the LSAs think his was a supporting role, it looked rather pivotal to us. Sheheryar has come a long way from his days as Zaroon's side kick Usama. He played his role in the film with such flawless nuance and had so much chemistry with Mahira Khan that we were rooting for him to win the girl. From a lazy student full of feckless charm to a selfish friend, manipulating the situation to his advantage, Sheheryar Munawer made it all look easy and was completely at home on the big screen.
Readers' Choice for Best Film Director: Nabeel Qureshi
Images' Choice: Ashir Azeem for Maalik
Films are usually sold on their director's name and Nabeel Qureshi is one such name. He understands his audience and his stories are rooted in his intimate knowledge of Karachi, allowing locals to connect with his characters and tales. Authenticity and originality are never lost on the audience and that's what makes Nabeel Qureshi such a good story teller.
Our choice though, is Ashir Azeem for Maalik. Anyone who has watched the film can see what a huge project it was and the skill and effort required in organising and marshaling the story. Ashir pulled it all together technically and made it highly entertaining, while eliciting a host of good performances from his cast.
Readers' Choice for Best Supporting Actress: Sanam Saeed
Images' Choice: Sonya Jehan for Ho Mann Jahaan
Sanam Saeed wins reader's choice for her knockout performance in Dobara Phir Se. Her strong screen presence and dedication to her craft show in all her roles.
While we think Sanam Saeed more than deserved the popular vote, we couldn't help but be impressed by Sonya Jehan's immaculate turn as the elegant older woman in Ho Mann Jahaan. A strong screen presence combined with understated but skilled acting makes her our choice.
Readers' Choice for Best Supporting Actor: Om Puri
Images' Choice: Ali Rehman Khan for Janaan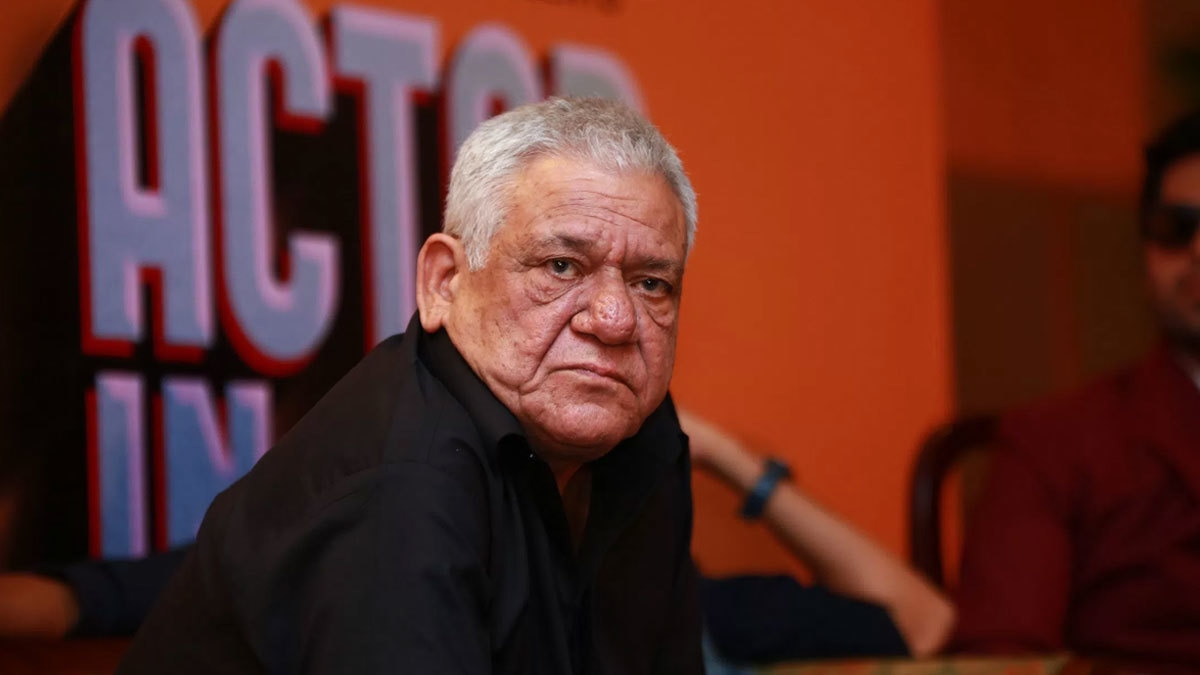 The late Om Puri gave his very generous support to Pakistani cinema and our readers reciprocated his love and appreciation by giving him an overwhelming number of votes in our poll. That not to say that he didn't give an exceptional performance as Fahad Mustafa's lawyer father.
Though Om Puri was fabulous in Actor In Law, we were also impressed with Ali Rehman Khan who stole the show in Janaan. Another role that was definitely in-between supporting and lead which had us rooting for him to win the girl. His fabulous delivery of hilarious one-liners and comic timing in one crazy situation after another, combined with his slightly hard-headed charm had us all in his corner.
Readers' Choice for Best Singer (Female) - Film: Aima Baig
Images' Choice: Aima Baig for 'Kalabaaz Dil' (Lahore Se Aagey)
Our reader's chose Aima Baig for her song 'Kalabaaz Dil' in Lahore Se Aagey and we concur with them. Aima's distinct voice makes her stand out and adds a flavour to the song. Plus, it makes for a great shaadi song too.
Readers' Choice for Best Singer (Male) - Film: Atif Aslam
Images' Choice: Asrar for 'Funkaran' (Actor In Law)
Atif Aslam wins for the beautiful melody 'Dil Yeh Dancer Ho Gaya.' Atif's incredible voice and mastery of his art is well known, so suffice to say this song was mesmerising and well done.
In our opinion, this award should go to Asrar for his raw vocals in 'Funkaran,' the upbeat song has a way of lifting the mood.
---
TV
---
Readers' choice for Best TV Play: Udaari
Images' Choice: Udaari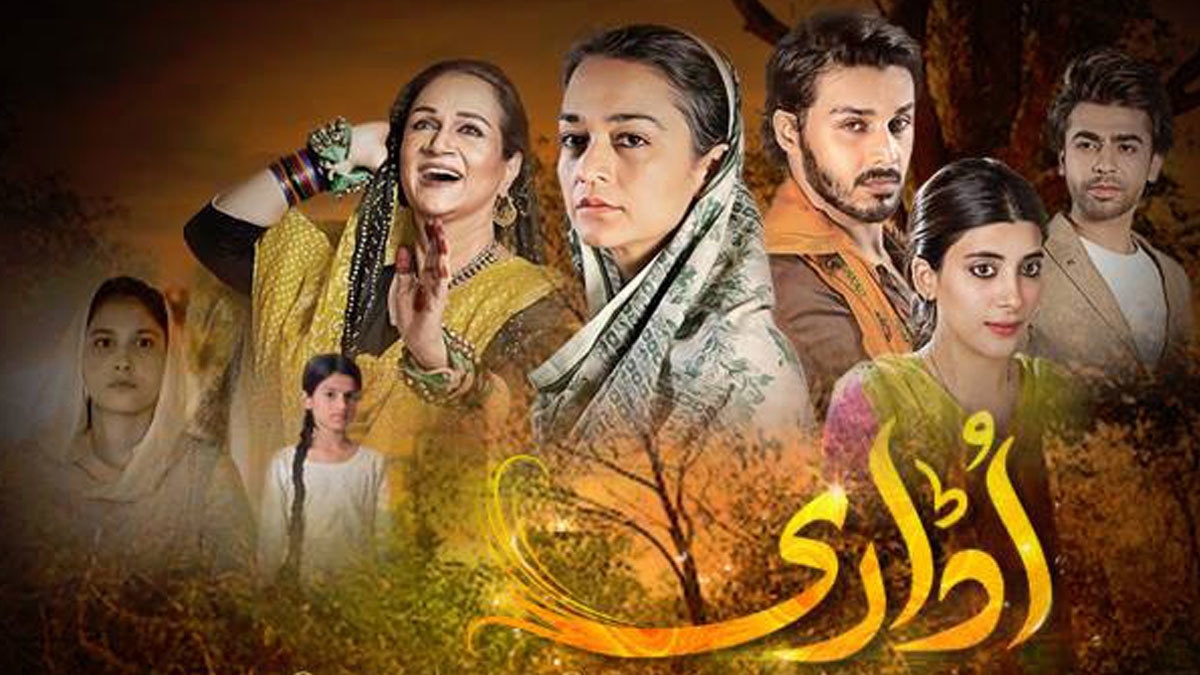 No argument here, Udaari is one serial that kept the masses and the classes happy. Farhat Ishtiaq's used a multi-layered approach touching on a range of issues in her story. Class differences are a perennial favourite but instead of resorting to stereotypes of elite versus middle class values, this story used that chasm to highlighting the strange and contradictory norms of society.
The strongest point made by this serial was that the victim does not have to carry any so called burden of "shame," that even if it might be difficult to heal completely, it is possible from them to not only survive but move on.
Readers' choice for Best TV Actress: Maya Ali
Images' Choice: Mehwish Hayat for Dillagi
Maya Ali won over our readers with her depiction of Mannu, the conflicted heroine and constant victim in Mann Mayal. Despite the uneven quality of the rest of the serial, Maya worked hard at her role, and made her mark with a strong performance which showed us how much she has matured and improved as  a performer since Diyar-e-Dil.
Our vote is with Mehwish Hayat, whose controlled and powerful turn as the outspoken, strong willed Anmol was a breath of fresh air for those who prefer their heroines to have a mind of their own.
Readers' choice for Best TV Actor: Ahsan Khan
Images' Choice: Ahsan Khan for Udaari
Proving the hold that Udaari had on the public's imagination, Ahsan Khan bags a well-deserved win with an overwhelming 50% of the vote count as best actor. His outstanding performance as Paa Imtiaz gave the public a new understanding of the manipulative cruelty of such predators that often lurk behind respectable facades within our communities. Paa Imtiaz's slow reveal from gentle, romantic hero, willing to marry his friend's widow, to vicious criminal and rapist, is a testament to Khan's great acting skills.
Readers' choice for Best TV Director: Ehteshamuddin
Images' Choice: Ehteshamuddin for Udaari
Here is another runaway win for Udaari, as the public (and we) overwhelmingly chooses Ehteshamuddin as best director. His brilliant handling of a disturbing subject such as child abuse was a case study in excellence; allowing the public the full, shocking  of impact of these horrific acts without once stepping into sensationalism or lurid details.
Readers' choice for Best TV Writer: Farhat Ishtiaq
Images' Choice: Faiza Iftikhar or Dillagi
Another huge victory for Udaari as our readers choose Farhat Ishtiaq for Best Writer. Best known as the queen of romance, Ishtiaq proves her versatility with this very serious subject. Unlike many authors who muddy the waters when writing about rape by throwing in elements of romance and exploring the predator's "guilt" and "suffering", Ishtiaq put the burden of  shame exactly where it belonged: on the rapist, Paa Imtiaz. Udaari succeeded because of its complete authenticity and the way the writer kept a balance by throwing some positivity and humour in the mix. Udaari has to be one of Farhat Ishtiaq's best scripts and the nation loved it.
While there is no doubt that Farhat Ishtiaq wrote the best story of 2016, Faiza Iftikhar's dialogues and well developed characters made Dillagi a script to remember.
Readers' choice for Best Original Soundtrack: Mann Mayal
Images' Choice: Udaari by Hadiqa Kiyani
QB's Mann Mayal OST is our readers' choice and won by a landslide. There's no doubt that QB has a way with her voice and the infamous OST is captivating on its own. The melody and soft lyrics convey the angst Salahuddin and Manahil face.
However, Hadiqa Kiyani is in a league of her own. Her mesmerising voice is enough to win hearts and for us Udaari's OST is a total winner.
---
FASHION
---
Readers' choice for Model of the Year (Female): Sadaf Kanwal
Images' Choice: Sadaf Kanwal
Sadaf Kanwal is one of the most sought-after models in the industry. She has signed multiple projects this year, from Khaadi to Fahad Hussayn -- it's no wonder she' all over our newsfeed! Sadaf is bagging top fashion brands in Pakistan and she is our voters' favourite.
Readers' choice for Model of the Year (Male): Jahan-e-Khalid
Images' Choice: Shahzad Noor
Jahan-e-Khalid is a clear favourite among our readers, and why not? The brooding model looks like royalty and his photoshoot for Elan validates that.
However, our pick is Shahzad Noor. Simply because he looks like a younger and hotter version of Jon Hamm, with a touch of Fawad Khan. Yes, we said it.
Readers' choice for Best Fashion Photographer: Nadir Firoz Khan & Maha Burney at NFK Photography
Images' Choice: Nadir Firoz Khan & Maha Burney at NFK Photography
A no-brainer. NFK Photography surpasses all and our readers concur.
His recent shoot for Zara Shahjahan's lawn collection was well directed, especially the contracting backgrounds. NFK knows his work and is in his element when behind the camera. He's one person we trust to make anything look good.
Readers' choice for Best Hair and Make-up Artist: Natasha Khalid
Images' Choice: Natasha Khalid
No surprise here. Natasha Khalid is almost everyone's go-to person for hair and make-up, whether it's bridal, photoshoot or events, people trust this artist to work wonders with their hair and face.
Readers' choice for Achievement in Fashion Design - Pret: Khaadi
Images' Choice: Generation
Khaadi reigned supreme in our survey because it is the most accessible in town. But in being accessible, did it lose its charm and innovation this past year?
Generation, on the other hand, has started giving the others a run for their money with fresh designs and creative campaigns. Could it possibly beat the others in a few more years? Maybe. Generation has managed to regain some of its popularity from back in the day -- and we've certainly noticed it.
Readers' choice for Achievement in Fashion Design - Luxury Pret: Sana Safinaz
Images' Choice: Sania Maskatiya
A majority of readers took a shining to Sana Safinaz's luxury prêt - the design house gave a modern upgrade to traditional eastern silhouettes in its Diffusion line. Trendy, structured cuts were emphasized over embellishments, making this a sought after option for evening and wedding wear for modern gals.
Sania Maskatiya is our winner for her wearable designs that translate from the ramp to reality almost seamlessly.
Readers' choice for Achievement in Fashion Design - Bridal: Faraz Manan and Elan
Images' Choice: Ali Xeeshan
This was a toughie. We were on the fence about having to choose between Ali Xeeshan and Elan -- both of them create such great, dramatic designs when it comes to bridal wear. However, after some deliberation we decided to award this one to Ali Xeeshan. Although Elan's designs win hearts (not to mention Elan's bridal showcase was sensational), Ali Xeeshan, isn't afraid to be push the envelope -- and with his vibrant colours and striking motifs, this year he hit the right note.
Readers' choice for Achievement in Fashion Design - Lawn: Sana Safinaz
Images' Choice: Elan
Sana Safinaz was the choice of lawn for our readers. We would've agreed with our voters last year, but this year we feel Elan really stepped up its game and brought novel designs.
With lawn designs looking close to identical nowadays, Elan managed to break the glass ceiling with its latest collection.
Readers' choice for Best Menswear Designer: HSY
Images' Choice: Nauman Arfeen
HSY has become a household name -- his designs usually hit the right notes -- no wonder our readers voted for him. But for us, Nauman Arfeen is the winner.
Nauman's latest runway collections last year were noteworthy and we see him inching to the top of the ladder.
Readers' choice for Best Emerging Talent: Hira Shah
Images' Choice: Imaan Madani
Our readers chose model Hira Shah as the winner in this category but we're leaning towards Imaan Madani, not only are those razor sharp cheekbones enough to leave one wondering, but her almond eyes are enthralling. Her features are everything. Period.
---
MUSIC
---
Readers' choice for Album of the Year: 'Na Bhulana' by Uzair Jaswal
Images' Choice: 'Peheli' by Mooroo
Uzair Jaswal's Na Bhulana was full of infectious pop ditties, which probably explains why he won readers' choice by a big margin. His sweet singer-songwriter vibe and lovelorn lyrics clearly strikes a chord with the young digital generation of today.
In an audience vote, hype and mainstream appeal overtakes the artistic merits of a creative work — which is why Uzair Jaswal appears poised to win the award. But could Mooroo stage an upset? It's possible.
After winning Best Music Video Director last year for his stop-motion video for 'Mariam', Mooroo has gone on to treat his steadily widening fan base -- thanks to regular feature on movie soundtracks and his online comedy sketches -- with his debut album Pehli, which features more of the same sound that his fans have grown to love but also some surprise darker twists that tell them that Mooroo has more up his sleeve. It was an experiment worth taking, and maybe, just maybe, his fans will reward him.
Readers' Choice for Song of the Year: 'Saaiyan' by Quratulain Baloch
Images' Choice: 'Baarish' by Tonight Us & Jimmy Khan
QB and Coke Studio seem to have stolen the limelight from the lesser known Sibti and Chand Tara Orchestra.
While we're rooting for Chand Tara Orchestra who made a sublime comeback with 'Kaakh Nasheen' late last year, we also have to show some love to the Tonight, Us and Jimmy Khan rework of 'Baarish' that deftly transposes that sweet ballad from Ho Mann Jahaan into an electropop setup. The experiment really worked.
Readers' Choice for Best Music Video Director: Kamal Khan
Images' Choice: Kamal Khan for 'The Desert Journey' by D/A Method
Zoe Viccaji's traipse up North in 'Ho Jao Azad' (directed by Kamal Khan) won the readers' count by a small margin. Following close behind was the restrained video for Abdullah Harris' video for Asrar's 'Sag-e-Ali'.
It's Kamal Khan's other video, that is, D/A Method's 'The Desert Journey' that we feel deserves the win. It's immersive and stays with you for hours — not to mention the technical feat it is to shoot a seven-minute video in a single take.
Readers' Choice for Best Emerging Talent: Natasha Baig
Images' Choice: Rudoh for Tales of Scrap
An overwhelming majority voted for Natasha Baig for her tuneful contribution to the Jaanan soundtrack. This could be a big milestone for the singer's career, who has previously been featured on several TV drama OSTs and is a regular live performer.
However, as one half of Forever South (FXS), Rudoh has long been making waves in Karachi's electronic music scene — and we feel that he deserves the appreciation.
---
Images' editorial staff compiled and analysed this survey's results with additional input from Sadaf Haider.