We're rummaging through gorgeous chunri on lawn, banarsi brocades, chiffons and pastels to add to our summer wardrobe.
For us, the month of March usually calls for a complete wardrobe makeover.
It's time to part with our chunky, crocheted winter wear, and say hello to some easy breezy lawn essentials we can't summer without!
And what better way to welcome the new season than with one of Pakistan's most celebrated summer collections.
Staying true to our cultural roots, Gulahmed has this year come up with a collection that pays an ode to the country's diverse fabric artistry crossed with modern cuts and hues that are sure to make heads turn.
With chic designs, an array of prints and a delightfully-interesting colour pallete, the brand's latest collection is all-inclusive in terms of the Pakistani woman's varying needs and choices.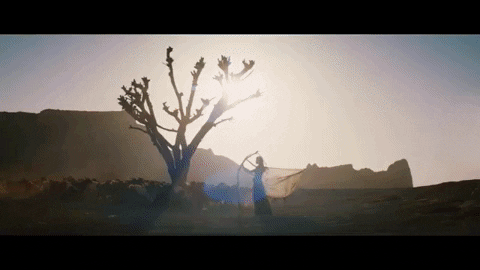 Our top picks
Here are few pieces from the collection that have caught our eye:
Vivid banarsi brocades for those who want to make a statement
Easy, breezy fabric with semi-formal embroideries and blocked prints, this line is befitting for when you're looking to dress up without having the Karachi heat ruin your vibe.
Pretty chiffons with fancy dupattas
Got never ending lunch plans with friends? These pieces are sure to add some glam to days when you want to look super put together.
Easy on the eyes, these embroideries fuse the right flavour into colour palettes that are timeless and summer-friendly.
Classic, ethnic staples like chunri
A classic you can never go wrong with! Pair with jeans and silver chunky neck pieces to endorse a boho look, or wear as is for when you're looking to keep it traditional.
Monotones - with or without embroideries - always work
Plain printed outfits that make for beautiful, casual looks or finely embroidered canary yellows that require minimal styling, these colours and fabrics prove that summer is the best time to experiment.
Muted, no-fuss tones for those who fancy minimal prints
GulAhmed has come up with not just fabrics that look good, but also feel good and last.
The Summer Basics line and Mothers Collection uses argan oil, aloe vera and antibacterial finishing to help protect the clothes we love.
While winter is all about staying snuggled in bed with a warm cuppa, summer is anything but.
From stepping out in style for work to attending an intimate luncheon, there is always so much happening that it only makes sense we stock up on the right pieces for the sunny season.
Like we said, there's something for everyone here.
Check out GulAhmed's full summer line here.
---
This content is produced in paid partnership with Gul Ahmed and is not associated with or necessarily reflective of the views of Images or Dawn.com.