Don't want to order food and can't decide what to make at home? Maryam Motiwala from Emms Bakes is here to our rescue.
She was kind enough to share her recipe for open-faced pesto sandwiches and after trying them out, they have become our go-to for a quick bite and for indulging on (healthy) cheat days.
Try the recipe below and thank us later.
Here's what you'll need
1 cup plain cashew nuts
1 cup grated parmesan cheese
1 grilled chicken breast (can take more if you plan on making all sandwiches with chicken)
200g cherry tomatoes (can switch with regular tomatoes in case of unavailability)
6 hot dog buns
150ml olive oil
125g fresh basil leaves
1 teaspoon salt
1 tablespoon lemon juice
3 green chillies
Directions for the pesto: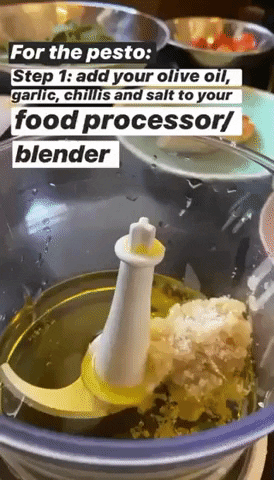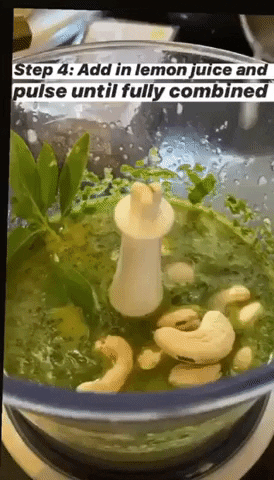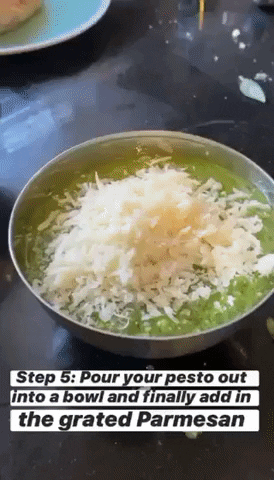 How to assemble your delicious creation
Firstly, take your hot dog bun and slice it NOT vertically as you would for hot dogs but horizontally for smaller, thicker pieces.
Your grilled chicken and cherry tomatoes will also be sliced right after.
Now take your bread and spread a generous amount of pesto on top.
Depending on what you're in the mood for, either top with cherry tomatoes or add grilled chicken instead.
Sprinkle some mozzarella cheese over the top lightly and pop in the oven for ten minutes with the boiler on, just to get a nice delicious crisp.
Then devour them immediately, because just look at that art on a plate!
Email