The indoctrination of patriarchal beliefs has long been a norm in a world that teaches parents the importance of birthing a son.
Taking to shatter this discourse, Anushka Sharma has taken to Instagram to school those who believe the gender of a baby, especially if its male; gives them privilege in the society they are in.
"In our society, having a male child is viewed as a privilege. Of course it's no more privilege than having a girl child," the Ae Dil Hai Mushkil actor posted.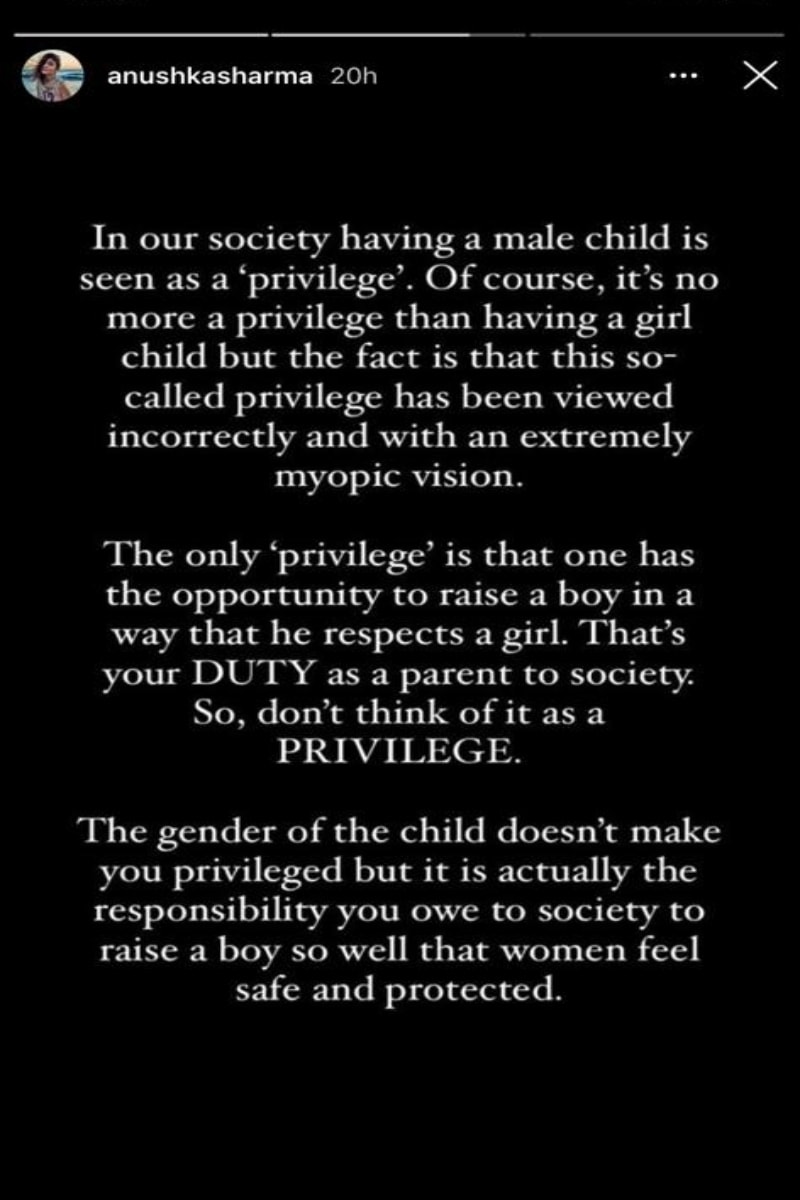 "The only privilege is that one has the opportunity to raise a boy in a way that he respects a girl. That's your DUTY as a parent to society. So, don't think of it as a PRIVILEGE," the soon-to-be-mom went on to correct.
Calling this a myopic view, Sharma also pressed on the need for responsible parenting and raising boys in a manner that makes the women around them feel safe.
"The gender of the child doesn't make you privileged but it is actually the responsibility you owe to society to raise a boy so well that women feel safe and protected."
Recently, the PK actor had announced that she and husband Virat Kohli were expecting their first child, with the baby due in January 2021.
Email