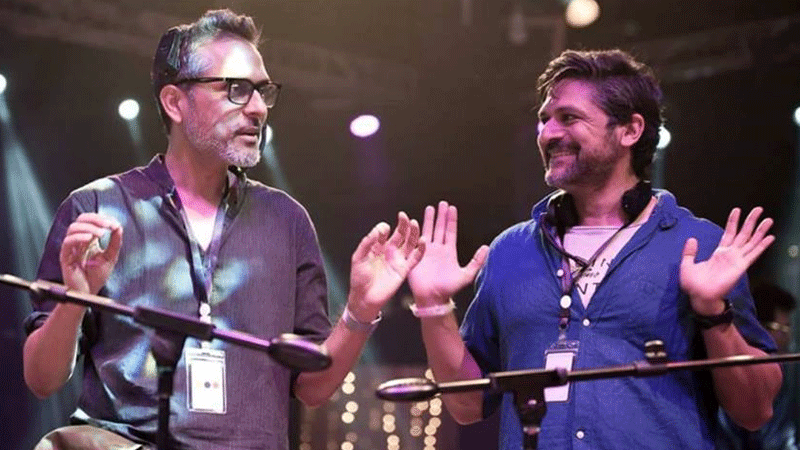 If you've been guessing at who is going to be judging the upcoming season of Pepsi Battle Of The Bands (BOTB), there's a chance that you may just have guessed right.
It's not a big surprise, really.
Like last year, judges Fawad Khan and Meesha Shafi are on board and as far as we know, so is Shahi Hasan. Taking the last spot on the judges panel, which was occupied by Atif Aslam in the last season, may be musical duo Strings! Faisal Kapadia and Bilal Maqsood were, till last year, helming Coke Studio. Now, it seems like they're guzzling down Pepsi. After all, it's all ultimately carbonated cola.
While Pepsi has been refraining from making any official statements, our sources say that musician Ali Zafar was initially being signed on as one of the judges. However, it's said that he was not taken on board when, shortly before the filming of the first episode, Meesha Shafi accused him of having sexually harassed her.
The filming of the second season is now well underway and there's no denying that Strings could turn out to be a great choice. The musical duo's experience and musical prowess is unmatched and it is expected that they will be instrumental in guiding the fledgling bands that vie for winning the musical battle.
Bilal and Faisal produced Coke Studio for four years and following their departure from the project, have been working on releasing new singles as well as performing in a spate of very successful concerts. Time and again, both musicians have mentioned how they had enjoyed the Coke Studio experience but were also looking forward to focusing more on their own music now.
And yet, here they are, bound to a cola drink once again! For Strings fans who were looking forward to the duo's solo outings, BOTB ought to fit right into their schedule. The show is filmed back to back for some time while for the remainder of the year, musicians have time to work on their personal projects. Also, it will be interesting to see how the seasoned veterans guide the young 'uns on embarking upon their musical careers.
Email