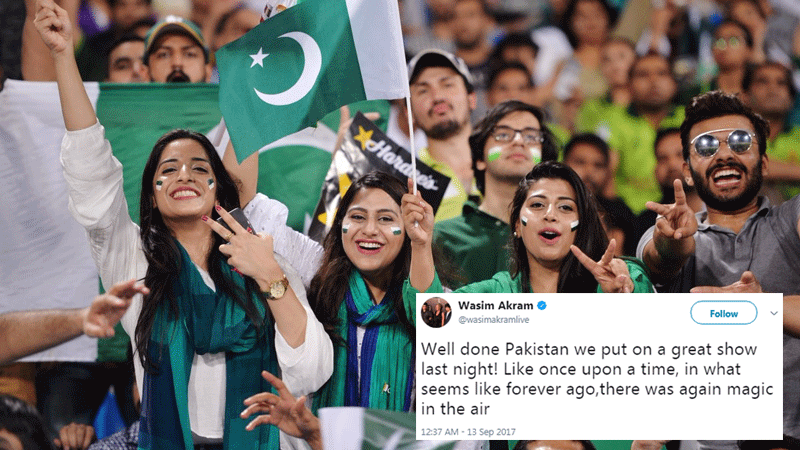 Cricket comes home and Pakistanis are ecstatic, especially our celebrities.
Hosting the international World XI for the first time, Pakistan is going to be home to 15 players from seven countries set to play a three-match T20 series in Lahore for the next few days.
Naturally, excitement is through the roof, especially after the unfortunate attack on the Sri Lankan cricket team in Lahore in 2009 which hinted at an end to Pakistan hosting any international games in the future.
But this year overturned that. As Wasim Akram aptly tweeted, the World XI in Pakistan is "an epic rebirth of our country's beloved sport - Cricket!"
Especially after Pakistan's win last night, celebrities are cheering for our team and hometown. Stars took to social media to express their excitement.
Juggun Kazim shared a photo from Gaddafi stadium but she was there to root for her bud Shoaib Malik
Morning show host Sanam Jung wished the team luck before the match
Shaniera Akram gave a shoutout to Pakistan
Psst, she was also caught enjoying samosas at the match!
Wasim Akram described the night like a fairy tale
And last night's win was overwhelming for our cricketers
We even got love from a cricketer across the border
Even the German Ambassador to Pakistan joined in the merriment
Email